When buying a fat burner, or any supplement for that matter, one of the main issues in the back of your mind are side effects.
This is normal, and the smart option when you're shopping around for a fat burner.
But how do you know what will affect you, and what won't?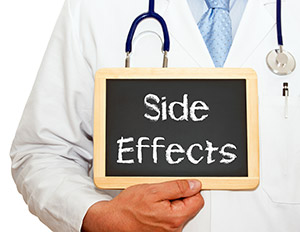 Don't worry. Unlike the 'old days', supplement ingredients have become a lot more regulated with more research put into the nutrients involved. However, there are still one or two culprits that manage to slip the net.
In this guide we run you through the top ingredients to watch out for in fat burners, what causes the most side effects, what you can expect if you supplement them – and what to do to avoid any problems.
If you're researching a new fat burner always make sure you check the label first to see what it's made up of. Most of the time you can track these ingredients down by looking up the 'supplement facts' of your desired product.
The 5 Ingredients that cause side effects
Ephedrine
Coming from the Ephreda herb, Ephedrine was a common occurrence in fat burners a few years ago.
Now banned by some countries and sporting federations, it's been seen in numerous clinical studies to radically boost fat loss and energy levels – However this comes at a serious cost to your health.
Some of the side effects you can expect when supplementing ephedrine include:
Nervous System Problems – Nervousness, Insomnia, Headaches, Anxiety and Seizures
Cardiovascular & Circulatory Issues – Risks of tachycardia, heart palpitations, arrhythmia, strokes and heart attacks
Gastrointestinal Distress – Stomach problems such as nausea and vomiting
Prostate Issues in Men – Urination trouble and general bathroom complications
Psychological Effects – Can potentially lead to paranoid schizophrenia, suicidal thoughts and psychotic episodes
Burning fat and losing weight are not always the same thing, and this supplement is something that'll achieve the latter a lot better. However, due to how dangerously effective it can be for you, many people are tempted to abuse it – which increases the chances of side effects even more.
For both health and legal reasons you don't want to go anywhere near this drug.
DMAA
Also known as 1,3-Dimethylamylamine, DMAA was commonly found in powerful fat burners and preworkouts, and was was banned a few years ago because of these side effects.
Mainly it helps boost athletic performance, but it also contributes to weight loss – however it is technically an amphetamine and carries all the negatives that are associated with them.
Supplementing DMAA can cause problems such as:
Gastrointestinal Distress – Nausea and Vomiting
Headaches – Migraines and inability to focus
Mood Swings – Bouts of anger and depression
Anxiety – Nervousness, shakiness and jitters
Sexual Problems – Erectile Dysfunction
Circulatory Issues – Risk of high blood pressure, heart attacks and strokes
Glaucoma – Constricted blood around the eye and loss of vision
Cardiovascular Effects – Shortness of breath, Seizures
Although mostly banned on the market, there are still one or two supplement companies that still use DMAA – as long as you declare that you're purchasing it research purposes only – which is already pretty shady.
Don't buy into it. This product is banned for a reason – it is incredibly dangerous. The FDA have received nearly 100 reports of individual incidents involving DMAA – these include psychiatric disorders, nervous system complications, heart problems and death.
Under no circumstances should you take a product containing DMAA – it is not worth the risk.
DMAE
Also known as Dimethylaminoethanol or 'Deanol', DMAE has a similar effects to DMAA, and was a stand in for the deadly ingredient once it got removed from the market.
However, DMAE is no better – just less known, and at the time, more legal.
DMAE has been seen to give short term benefits in both athletic and cognitive performance, however the side effects of the product outweigh these significantly.
Taking Deanol can result in the following negatives:
Mood Swings
Seizures
Constipation
Itching
Facial Spasms
Raised Blood Pressure
Insomnia
Schizophrenia
It's an extensive list, and these are only the main reports. It is now banned in most sports, although it can still be found in various supplements and skin care cream.
If you're concerned about your health, do not purchase this supplement.
Yohimbine/Yohimbe
Not one of the worst ingredients in this list, but common enough in modern fat burners for you to be aware of.
Used as an appetite suppressant, Yohimbine Bark can reduce cravings helps keep you on track with your diet while cutting. However, there is a delicate balance as to how much you can have per day – and many fat burners tend to go over this recommendation.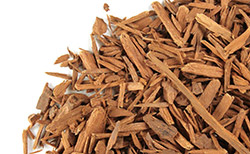 These are the complications that people have faced when getting too much Yohimbe:
Hypertension – Raised Blood Pressure
Anxiety – Nervousness and Jitters
Gastrointestinal Distress – Stomach problems, nausea and vomiting
You should always check to see how much you're getting in your chosen fat burner.
The safe limit for most people has been estimated at a 0.2mg serving per every KG of body weight. Going over this limit puts you at risk of experiencing the above side effects.
Always make sure the amount in your chosen supplement is right for you.
Synephrine
Also known as Bitter Orange Extract, or Citrus Aurantium. Synephrine is a common occurrence in most fat burners, but is slowly being phased out. This is due to the side effects linked to the ingredient when combined with other fat burning nutrients.
The main reason this component is supplemented in the first place is to help increasing energy levels. Synephrine reacts poorly when combined with caffeine, green tea or any other type of caffeinated herb – which unfortunately are main ingredients of most natural fat burners.
Some of the reported side effects involved with synephrine include:
Headaches
Nausea
Increased Risk of Heart Attack
Increased Risk of Stroke
High Blood Pressure
Dizziness
Again, like Yohimbe, this isn't as severe as the side effects associated with the other ingredients, however Syneprhine is still a legally used ingredient, and is fairly common in fat burning supplements.
We do not recommend supplementing Synephrine and frown upon supplements that include it.
Fat Burners Side Effects: How to avoid any problems
As you can tell by now, these side effects are the last thing you want while trying to cut weight.
However, there are a few steps you can take to avoid any problems:
Always Read the Label
The most obvious, but often overlooked method to avoiding side effects is to read the label. Learning about what it's in a product either online, or in store before you buy it gives you an idea of what's in it and what you can expect.
Don't rush into these things. Do your research – Impulse buying can only lead to trouble.
For more information look into our Supplement Buyer's Guide for how you should go about this.
Proprietary Blends
These are something you definitely want to stay away from, essentially multiple ingredients rolled into one described as a 'secret formula' or 'special matrix'.
Although they sound appealing, it stops us knowing how much of the nutrient we want is in the blend, or how much of the ingredients that cause side effects are actually being used.
Without being able to see the exact amount going into the product, you're unable to calculate the risk you run supplementing it.
What you should be looking for is a supplement that is completely transparent about the ingredients used and how much of each is included. This is the safest way to get the results you're looking for.
Not sure what you should be looking for? Check out our Best Fat Burner Ingredients Page for the must-have nutrients in fat loss supplements.
The Best Places to Look for a Reliable Fat Burner
Right here.
Here at SupplementTester.com we review the top fat burners on the market and find the best of the best, so you don't have to.
Through thorough and honest reviews we look for the fat burners that can:
Increase Thermogenesis – Heat the body to burn calories
Raise Energy Levels and Metabolism – Train longer in the gym
Suppress Appetite – Improve diet control, stop cravings
This is our current top 3:
| | | | | | | | | | | | | | |
| --- | --- | --- | --- | --- | --- | --- | --- | --- | --- | --- | --- | --- | --- |
| | | Visit Site | 4 | Worldwide | Excellent | 90 Days (With 3 Box Deal) | Yes – 5/5 | Yes – 5/5 | Yes – 5/5 | From UK & USA | $59.00 (Discounts on multiple boxes) | None Reported | Read Review |
| | | Visit Site | 6-8 | Depends on Vendor | Good | Depends on Vendor | Yes – 4/5 | Yes – 4/5 | Yes – 3/5 | Depends on Vendor | $25.00 | Some Reported | Read Review |
| | | Visit Site | 2 | Depends on Vendor | Good | Depends on Vendor | Yes – 4/5 | Yes – 4/5 | Yes – 3/5 | Depends on Vendor | $42.00 | None Reported | Read review |
Find out why these are the best fat burners on the market
– Click Here for our Top 3 Page –