Universal Nutrition Animal Pak is a multivitamin that has been taken to the next level. While with most multi-vitamin products, you'll receive a good dose of a mix of vitamins, minerals, and other nutrients needed for tissue repair.
With this product however, you get a step above as you'll also receive added ingredients designed to improve performance and speed recovery. By using this product, you can rest assured your nutritional needs are being met even if your diet isn't spot on and you will also be able to discontinue some of the other performance related supplements you might be using since this one has it all.
Who This Product Is Best Suited For
This product is well suited for competitive athletes who are participating in intense training, anyone who is doing weight lifting or sprint training, as well as the weekend warrior athlete who just wants to take the most beneficial supplements they can to enhance their performance.
The Ingredient Line-Up
This product contains well over 50 different ingredients, all designed to boost your performance and help you see faster results. You'll get a good dose of a number of vitamins and minerals including vitamin A, vitamin C, vitamin D, vitamin E, thiamin, riboflavin, niacin, vitamin B6, vitamin B12, pantothenic acid, calcium, phosphorus, magnesium, zinc, selenium, copper, manganese, as well as chromium and potassium.
Then in addition to that, you'll also take in a mixture of amino acids that will help to support lean mass building and tissue development. This will also help to improve the level of muscular repair and recovery you see, making certain that you are going to come back to each workout feeling your best.
Then you'll also get a performance complex consisting of carnitine, hawthorn, milk thistle, amongst other ingredients along with antioxidants to help combat free radical damage and oxidation.
This will also help to keep the levels of inflammation lower in the body to protect against disease development.
With intense exercise training levels of oxidation can be higher, so this will go a long way to combat against that.
Directions For Use
To get the best results from this product, take one pack 30 minutes after the meal just before your workout session. This will allow for maximum absorption to take place and provide the performance benefits for the workout ahead.
If you are doing very intense training or twice per day training, you may also want to consider using two packs rather than one for added effects.
Summing up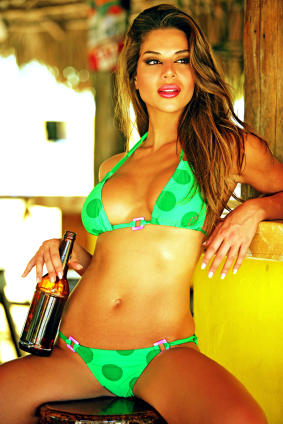 + Helps to provide vitamins and minerals you otherwise might miss out on.
+ Will help to boost focus and concentration during your workout session.
+ Speeds up recovery rates so that you can get back into the gym to train again sooner.
+ Will help to boost your overall level of protein synthesis, increasing muscle generation.
+ Can help to reduce the risk of disease associated with inflammation.
+ Assists with the preservation of lean muscle tissue during intense dieting or exercise.
– Should not be used with other fortified products as you may receive too much of a particular nutrient.
– Some individuals may experience slight dehydration, so extra care must be taken to consume enough water with use.
– Does contain 40 calories so this must be accounted for when on an intense fat loss diet plan.
– Contains a high number of capsules, so those who dislike swallowing pills may struggle to use it.
– Is more pricey than a regular multi-vitamin.
The Verdict
Animal Pak is more than just a multi-vitamin, it's a complete workout supplement system so is a top choice by many of those who are leading the active lifestyle. As it is much higher in nutrients that the average multi-vitamin, most people will see almost immediate benefits upon taking it.
That said, it is a higher priced product as far as multi-vitamins go, so if you are on a strict budget, this may become a concern for you. Considering you will be able to eliminate other products you might be using however, that can serve to help offset the additional costs that this product requires.
Overall, for a higher level of nutrition support, you won't go wrong with Animal Pak.
Overall Ranking: