Force Factor has marketed as a 'thermogenic fat burner'. So we're interested to see whether LeanFire XT actually contains the ingredients to induce thermogenesis.
Claimed to promote:
As we mentioned, we'll be taking a close look at this product's nutrient profile – and we'll let you know whether LeanFire XT is worth trying out.
Take a look:
About The Company
Force Factor have built a good reputation in the supplements industry – especially with their popular Test X180 Ignite.
However, we're here to talk about LeanFire XT – so let's get see which ingredients are inside below.
The Ingredients and How They Work
There's one thing we don't like seeing in any supplement – proprietary blends. And it's even worse that LeanFire XT contains 3 of them…
Why is this bad? Well, proprietary blends allow companies to hide the exact dosage of each ingredient inside their supplements.
Ultimately, if ingredients aren't dosed correctly, then they won't work – it's as simple as that.
Anyway, without wasting any more time; let's examine the nutrient profile of LeanFire XT.
See for yourself: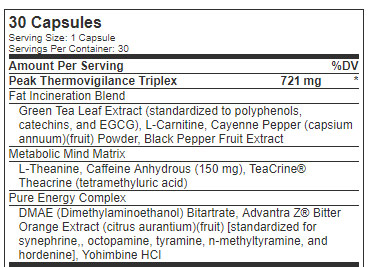 Fat Incineration Blend
It's a shame that the ingredients inside this fat burner are part of this 'fat incineration blend'. Why? Because they're mostly key fat burning nutrients when dosed correctly.
Green tea extract and cayenne pepper extract are 2 of our favorite ingredients shown to promote fat loss in numerous studies. L-Carnitine has shown to boost fat loss, but it's better suited to a pre-workout supplement (as it's able to reduce fatigue and boost focus in the gym).
The final ingredient, black pepper extract; this is more of a bonus nutrient, as it can improve the absorption rate of supplements. But as every nutrient is inside a proprietary blend – we're not sure whether they'll actually work or not.
Metabolic Mind Matrix 
Again, we have the same problem here – this is another proprietary blend.
But this is worse; as the metabolic mind matrix contains 3 stimulants, this could cause side effects like jitters (as you don't know the amount of each stimulant inside).
In fact, stimulants are the worst nutrients to add to a proprietary blend for this reason. Actually, this is enough for us to advise you to stay away from LeanFire XT (nothing is worse suffering from side effects for).
Pure Energy Complex
You've probably guesssed by now, that this is the 3rd proprietary blend in LeanFire XT. But this is also equally as bad as the metabolic mind matrix – it contains DMAE, Bitter Orange Extract & Yohimbine (which have all been banned in certain countries after causing harmful side effects).
We always recommend you to stay away from supplements containing these ingredients – so we'll do the same with LeanFire XT.
In fact, DMAE, Bitter Orange Extract & Yohimbine are 3 of the worst ingredients that you should avoid in fat burners.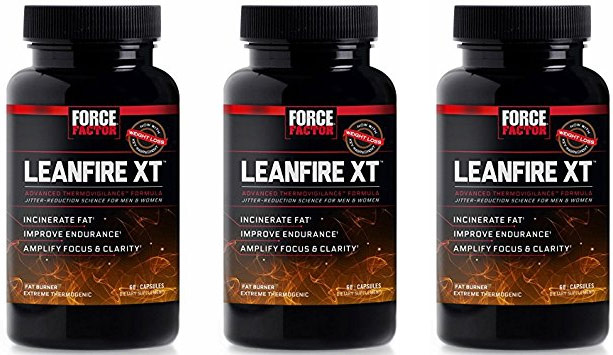 Check out which ingredients work and which don't in our
– Fat burner ingredients guide –
Pros and Cons
Pros: 
Green tea extract & cayenne pepper can promote fat loss
L-Carnitine reduces fatigue
Cons: 
Every ingredient inside proprietary blends
DMAE, Bitter Orange Extract & Yohimbe
Likely to cause side effects
Side Effects
We mentioned that DMAE, Bitter Orange Extract & Yohimbe all cause side effects – which is why we recommend you to avoid them in supplements.
We'll list these side effects below for you:
Birth defects in unborn infants
Nausea
Anxiety
High blood pressure
Sickness
Jitters
Energy crashes
See SupplementTester's
– Top Rated Fat Burning Ingredients Here –
Review Conclusion
In a nutshell, there's no way that LeanFire XT is worth the asking price ($39.99). Every ingredient is inside proprietary blends – so you'll never know whether it'll actually promote fat loss or not.
Not only that – LeanFire XT contains 3 stimualants in proprieatary blends, which can cause jitters and energy crashes. As well as the other side effects we've listed above.
As a result, LeanFire XT definitely won't be being added to our top three fat burners list.