If you're looking for a reliable fat burner online, chances are you've read about Muscletech's Hydroxycut Hardcore Next Gen more than a few times.
But does it really work?
Running through the features of this product, Next Gen claims to produce:
Advanced, Scientifically Tested Weight Loss
Extreme Energy & Mental Focus
Made from patent-pending ingredients and featuring Scutellaria (Blue Skullcap), Guayusa and Coleus (we'll get into those later) the main marketing angle for this product appears to be a stance against proprietary blends, which is always a good sign – but the real proof of whether this product works or not is in the ingredients.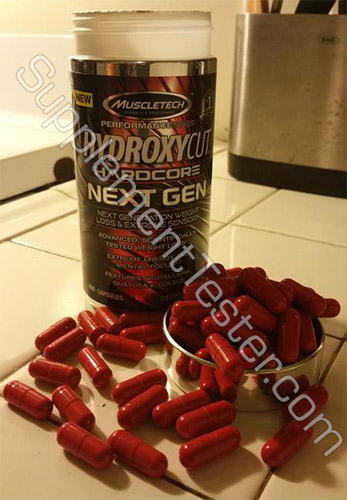 One thing's for sure, this definitely isn't the best fat burner I've seen. Check out the Top 3 Fat Burners for 2015 to find the best one for you.
About the Company
MuscleTech actually went bankrupt in about 2006 after being bought by Iovate Health Sciences. Iovate continues to use MuscleTech's brand to market Hydroxycut.
You can tell this mainly by the contact emails on the website all being Iovate.
"MuscleTech" however, still remains a massive supplement provider, producing a wide range of proteins, pre-workouts, fat burners and more.
Money-back guarantees depend entirely on the vendors and MuscleTech is sold worldwide via a number of online retailers.
The Ingredients and how they work
The directions to take Hydroxycut Hardcore Next Gen came as a bit of a shock to the system.
Seriously, the amount of instructions on this thing is unreal. Okay, 2 servings of two capsules a day, one before breakfast and one before lunch each by about an hour before each. Fair enough.
But then we have the warnings:
Do not exceed more than 4 in a 24 period
Avoid snacking
Drink 10 glasses of water a day
Avoid using within 5 hours before bedtime
Do not use before more than 8 weeks
Too many of these is a bit off putting – and does the product's rep more harm than good.
Regardless, let's take a look at the ingredients: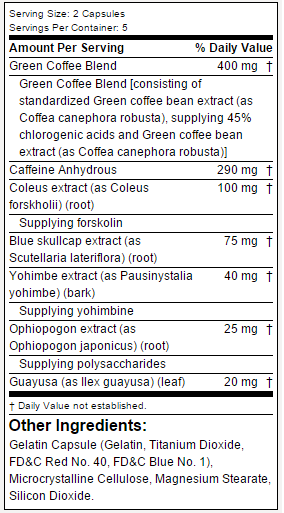 Green Coffee Blend – Known for it's ability to use it's chlorogenic acid to cut down on glucose production in the liver.
Caffeine Anhydrous – Great for raising energy levels and metabolism in the body. Caffeine is a powerful stimulant and good for helping us shed extra weight.
Coleus Extract – Reduces both fatigue and fat with a link to raising testosterone levels. The forskohlii side of this ingredient aids the enzyme cyclic adenosine monophosphate which works to promote fat loss.
Blue Skullcap Extract – A perennial herb from the mint family. Studies have seen it to promote anti-anxiety effects, which would make sense in counteracting the potential side effects of the caffeine.
Yohimbe Extract – A type of bark that has been seen to suppress fat metabolism which in turn stimulates fat loss. A valued ingredient but can cause trouble in larger doses – and this is a larger dose.
Ophiopogon Extract – Also known as Dragon's Beard. Thought to make changes in blood glucose and insulin levels, but only tested on rats – and therefore unproven.
Guayusa – This ingredient is known for containing Theobromine, a researched diuretic, this is used to shed water weight and the reason this product instructs 10 glasses of water a day.
Check out which ingredients work and which don't in our
– Fat burner ingredients guide –
Side Effects
I think what waves a red flag to me the most in this product is the excessive amounts of caffeine. 290mg is a lot to begin and could run the risk of jitters and nausea, but once you realize that this is only serving 1 of 2 for the day, it is an accident waiting to happen and could raise someone's blood pressure significantly.
The Yohimbe is a factor as well, although the side effects for this are not as intense as the caffeine, this causes gastrointestinal distress and anxiety when used in large doses – and seeming that there's 80mg within 2 servings this a big problem. The recommended dosage for this product is 0.2mg/kg daily – so for a 200lb person that's 18mg. It's a bit of a risk.
Also if you don't drink enough water you'll suffer headaches from dehydration, courtesy of the Guayusa. Make sure you get enough fluids, and take extra precautions when using this fat burner.
Pros and Cons
Pros
Some pretty good ingredients in here
No proprietary blends
More than one dose per day
Cons
Way too many stimulants in here
So many directions to follow
Some ingredients may cause side effects
Want to see the best one out there?
– Click here to see the Highest Rated Fat Burners on the Market –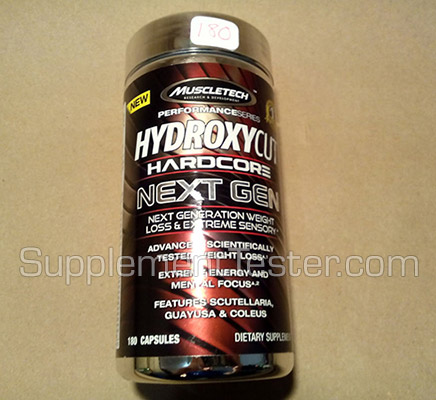 Hydroxycut Hardcore Next Gen Review Conclusion
After thoroughly examining the ingredients included here, I can state that Next Gen is an effective product, but a risky one.
The sheer amount of caffeine in this product can make your head spin. There are too many directions on how to take it because of it's raw potency.
Many of the ingredients put into this product may cause side effects.
In short, please only use Next Gen at your own discretion, there are plenty of other fat burners out there that do just as good of a job with far less risk.
I've compiled a list of the best ones on the market for a safe and effective cut – You can see the list of my highest rated fat burners over here.