---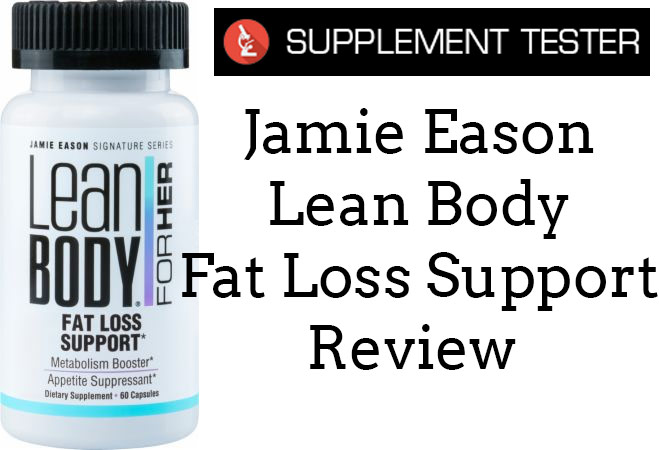 ---
Jamie Eason was once the face of Bodybuilding.com. However, since then, she's signed a contract with Labrada Nutrition – resulting in her own line of supplements, like this fat burner – Lean Body Fat Loss Support (obviously aimed at women).
Claimed to promote:
Energy
Mood
Focus
Fat Loss
In this review, we'll take you through everything you need to know about this fat burner. Take a look:
---

---
About The Company
Labrada Nutrition is a supplements company founded by IFBB Hall of Famer, Lee Labrada. He created this company in 1995 and has helped grow his brand into a respected business.
However, there wasn't much information available about this company on its website – we had to look on Lee Labrada's wikipedia page to find out this much.
Since then, he's signed female fitness icon, Jamie Eason to represent his company as a sponsored athlete – resulting in this fat burner marketed with her name on it.
The Ingredients and How They Work
We've told you about the company behind Jamie Eason Lean Body Fat Loss Support. Well, now we'll take you through the ingredients inside.
Our first opinion of this supplement isn't bad – it doesn't contain any proprietary blends, so you can see the exact dosage of ingredients inside here. We'll take a closer look to see how good it is.
See for yourself: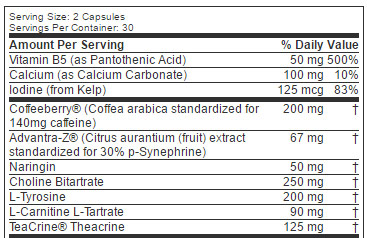 Coffeeberry 
This is the part of coffee beans that are usually thrown away in during the making of roasted coffee beans. It's patented, and is believed to be more beneficial than the usual green coffee bean seen in fat burners.
However, no studies have shown that it's effective.
Synephrine 
This on our blacklist of fat burning ingredients to avoid – it's been banned from countries like the UK for causing unwanted side effects (we'll expand on this later on).
As a result, we recommend staying away from Synephrine, as there are better options that don't cause side effects.
Naringin 
This is the flavanoid responsible for the bitter taste in grapefruit. However, there hasn't been any studies that show it promotes fat loss (although it can improve your general health).
We would've preferred to see green tea extract here, as that's proven to work.
Choline Bitartrate 
Choline is a water soluble nutrient, and can improve your health when you're deficient. However, not many people are actually deficient in Choline, meaning it's rarely needed in a supplement.
Not only that, it's known to make your breath fishy when orally supplemented.
L-Tyrosine 
In a nutshell, this improves your focus – but not much else. As a result, it's better in a Nootropic, but isn't needed in fat burners or other supplements.
L-Carnitine L-Tartrate 
L-Carnitine can be a useful ingredient, as it's shown to reduce fatigue and muscle damage, while having the ability to improve your focus.
However, we prefer to have L-Carnitine in a pre-workout supplement rather than a fat burner – although there's no negatives to having this in Jamie Eason Fat Loss Support.
Theacrine 
Theacrine is a fairly new stimulant that's hit the market (as of 2017). In a nutshell, it's believed to be more beneficial than Caffeine, as early studies suggest humans don't build a tolerance to this stimulan (like they do with caffeine).
However, there hasn't been enough studies conducted on Theacrine for it to be reliable yet. One to watch out for in the future, but for now Caffeine is still the king of stimulants.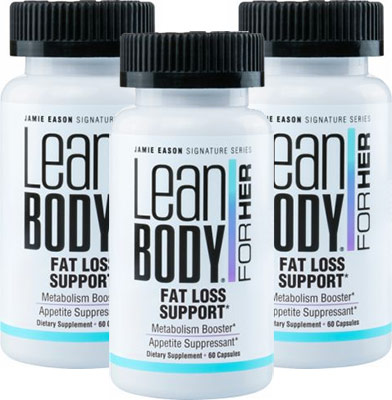 Check out which ingredients work and which don't in our
– Fat burner ingredients guide –
Pros and Cons
Pros: 
L-Carnitine reduces fatigue and muscle damage
Theacrine potentially better than Caffeine
Cons: 
Theacrine unreliable at the moment (not much research on it)
L-Tyrosine isn't needed
Choline causes side effects
Synephrine banned in the UK
Coffeeberry not shown to be more beneficial than caffeine
Side Effects
We don't like seeing potentially harmful ingredients in any supplement, so it's never good seeing synephrine on a nutrient profile (as we've mentioned, it's been banned in numerous countries for causing harmful side effects).
Not only that, Choline causes your breath to smell fishy – which is never a good side effect.
Anyway, here's the list of possible side effects:
Nausea
Headache
Dizziness
Fishy smell in your breath and body secretions
Not what you're looking for? See Our
– Top Three Pre Workouts Page –
Review Conclusion
We never understand why companies create fat burners, without adding ingredients that're actually proven to boost fat loss. The best ingredients include green tea extract and green coffee bean extract, but are only seen in the better supplements.
After looking at Jamie Eason Fat Loss Support's nutrient profile, it seems like it'll improve your focus in the gym – but not much else. This might as well be a nootropic, but it can't even compete with other nootropics we've seen on the market.
As a result, we can't recommend this fat burner – Labrada Nutrition have tried to rely on using Jamie Eason's credibility to try and sell this product.