Prime Nutrition's Fat Burner is a one of the newer supplements on the market that I have been constantly asked to review.
It has mixed reviews with many claiming that this product is under-dosed and contains ineffective ingredients, however, the main thing that stands out to us about this product is that Fatburner is a powder.
Unlike most other burners on the market, this supplement deals with scoops not pills – however, this doesn't provide any additional benefits – it just makes it more inconvenient.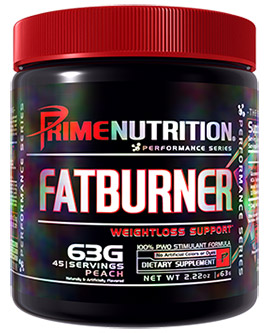 If your considering Prime Nutrition's Fatburner, we strongly suggest reading this review first – it doesn't perform as well as you think. 
If you're looking for a safe and effective fat burner, you should check out the Top 3 Performing Fat Burners on the Market. You won't be disappointed.
About the Company
Prime Nutrition is a funny old company to say the least, it does name at least 90% of it's products exactly by their purpose. I don't know if that's complete confidence in the product, or so little that they couldn't even be bothered to name it. Whatever the result, it seems to have happened a lot with Prime Nutrition owning many ranges of supplements aimed at both women and men, with their innovative branding of 'Performance', 'Precision' and 'Female' ranges respectively.
Prime Nutrition also have masses of supporting athletes in their 'Prime Athletes' page, however, barely any of the profiles are complete, including the CEO of the company PJ Braun – an unfinished site makes the product appear untrustworthy.
Casting all that aside, they've had the money to put together a website and are clearly making sales due to their vast size, so there must be something here going right.
The Ingredients and how they work
Fatburner is a powder, and requires 1 scoop, twice a day – once in the morning, and another later in the afternoon to early evening. I'm not a fan of powders, purely because of their inconvenience when on the go, especially when it has to be taken more than once in the day – that said, it could be worth it. Let's see the ingredients and find out: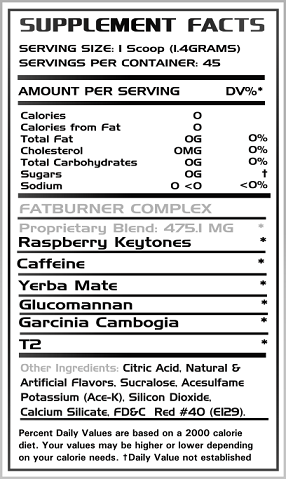 Before we get serious about Fatburner only being made up of a proprietary blend. It does have the exact dosages on its website, which I will list as we go through the ingredients. However, if I bought this from the store, I would be out of luck and all the dangers that proprietary blends threaten would still be very real. Shame on you Prime Nutrition.
Raspberry Keytones 100mg – Although in the past this was thought to help with weight loss, modern testing has shown that there is clearly not enough evidence to prove or state that case (apart from in rats, but it has not affected humans in the same way).
Caffeine 250mg – The first lesson in fat burner supplement ingredients class. Use caffeine, it raises energy levels and increases metabolism.
Yerba Mate 100mg – A good source of caffeine and essentially a 'cut-rate' green tea. It is a far cheaper alternative. The only sources that I've found that argue in favour of Yerba Mate are offering me a free trial… if I sign up to their course – it wasn't suspicious at all.
Glucomannan 125mg – This is actually a really good source of fiber, and a remarkable appetite suppressor. Glucomannan has the ability when ingested, to swell up in the recipient's stomach, which makes them feel more full than they actually are – leading them to crave food less.
Garcinia Cambogia 125mg – The Garcinia is a plant that has been used in the past to make medicine. There is a theory that it could help prevent fat storage in humans, however so far the results of this have been unclear – hopefully some stronger evidence will develop soon.
T2 100mcg – A thyroid hormone derivative which determines the speed of which every cell operates. This can raise the heat of the body, causing thermogenesis. However, the dosage here, is very, very low.
Before we move on to the side effects, I quickly want to point something out about proprietary blends like this one. Notice how it put Raspberry Keytones at the top of the list, to try and show that was the most present ingredient when really it was nowhere near.
The entire list is ordered to try and make this product look safer than it is, it's not alphabetically, or in density, it is literally doing it to seem less dangerous and more enticing. Unbelievable.
Check out which ingredients work and which don't in our
– Fat burner ingredients guide –
Side effects
The main cause for concern with this product is the amount of caffeine ingested throughout the day. After two servings, the user has half a gram of caffeine in under a twelve hour period.
It's absolutely unbelievable, this risks raised blood pressure and jitters, they're right to recommend you take it long before you go to bed.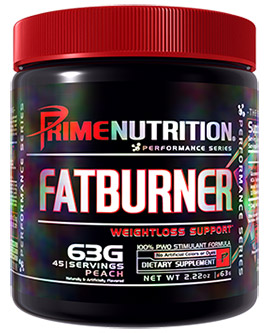 Fatburner Pros and Cons
Pros
Uses glucomannan and caffeine
Cons
Insane amounts of caffeine
Powder-based, inconvenient to take out and about
Proprietary Blend, no idea of the dosages without detective work
Headliner ingredient on the label known to have no effect
The website shows little identity and originality, looks more money hungry than customer friendly
– Click Here for the Industry's Top 3 Fat Burners –
Fatburner Review Conclusion
Like I said in the pros and cons, the only positive I can pull out of the fat burner, 'Fatburner' is that it contains caffeine and glucomannan.
That said, I can't even give that pro full testimony as the caffeine is far too much. I shouldn't even know that, because this only uses a proprietary blend!
Adding on the fact that the website was half finished a few years ago and never completed and that the product is powdered. There's just too many negatives for me to want to recommend this product to anyone, and don't even get me started on the Raspberry Keytone.
Don't waste your money.