Putting on muscle mass without adding too much body fat is difficult to do – that's why bodybuilding is a professional sport.
But if you're not a pro dedicating your life to fitness, energy and strength boosts can help you reach your goals faster. How do you achieve this? Gym Supplements.
The best supplements can help you:
Get bigger arms – make faster muscle gains.
Perform at your best – complete every gym session.
Elevate mood – be happier and ready to make progress.
Train for longer – experience endurance and strength boosts.
Even professional athletes take supplements to help them perform at peak levels – so we've put together a list of the best muscle building supplements on the market.
Take a look:
---
Testosterone Booster –
TestoFuel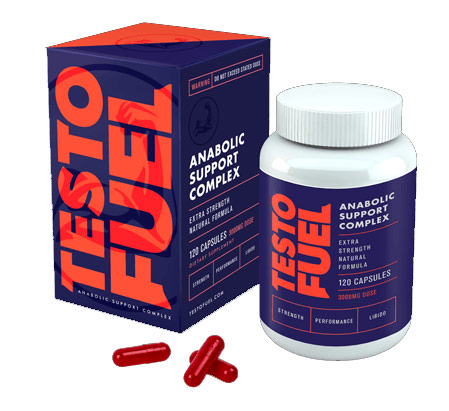 Visit Site: www.testofuel.com
A testosterone booster can play a key part in your muscle building journey. We've chosen TestoFuel as the best product on the market, because it contains key T-Boosting ingredients in optimal doses.
An increase in testosterone can result in:
Increased happiness 
Less belly fat
Faster muscle gains
TestoFuel can help you achieve the above benefits – we've tried it for ourselves, and experienced great results.
What are others saying about TestoFuel?
We like to check other people's experiences with a product we're thinking of taking – to avoid things like side effects.
Overall, many seem to be fans of this testosterone booster – which makes sense, as it's a market-leading product.
On their website (www.testofuel.com) there are impressive transformations in their 'testimonial' section, from people who've used TestoFuel.
We've detailed our own personal experience for you in the post below:
---
Pre-Workout –
4 Gauge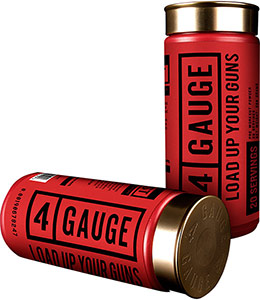 Visit Site: www.4Gauge.com
A pre-workout can be the difference between an average gym session, and a great one. We've all been too tired to get off the couch before – especially after a hard-day's work.
But a pre-workout supplement can give you an energy boost – to help you reach your fitness goals. We've chosen 4 Gauge for this section, as it has the best ingredient list of any pre-workout product on the market.
Here's the benefits of taking 4 Gauge:
Energy Boosts – Train at your peak and make more progress in the gym
Enhanced Focus – Feel a strong mind-muscle-connection, to make the most of every rep
Increased Strength – Lift bigger weights during your training session
This is another product that we tried for ourselves, after seeing great reviews – and we weren't disappointed.
What are others saying about TestoFuel?
4 Gauge has picked up attention from some big websites, which have given very positive reviews. Many people emphasize that 4 Gauge doesn't cause any side effects or energy crashes – so you'll feel a steady boost in energy, without the dip afterwards.
From personal experience, we liked that 4 Gauge doesn't contain any artificial sweeteners – but still tastes really good. It's actually one of the best tasting pre-workouts we've tried (if taste is important to you).
---
Multi-Vitamins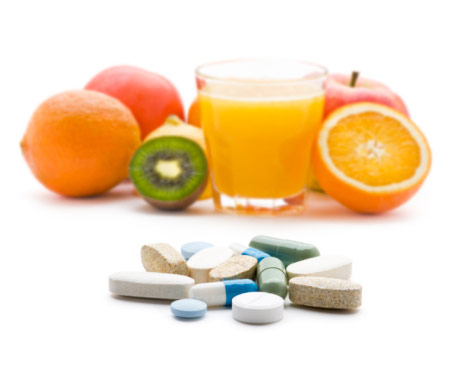 Multi-vitamins are often forgotten about, but can be important in helping you reach your fitness goals.
How? Well, not consuming enough vitamins can lead to significant decreases in performance levels. You'll see that the product's we've recommended in the above sections contain some vitamins (such as Vitamin D3 and B12).
But a good multi-vitamin can really make the difference. Multi-vitamins also contain minerals, such as iron and magnesium
What's the best multi-vitamin?
This is a difficult question to answer. There are many multi-vitamins on the market, vastly ranging in price.
But it's not like a testosterone booster or pre-workout – because they all contain the same ingredients (almost all Pre-workouts and T-Boosters contain different ingredients).
For this reason, we recommend trying the best priced multi-vitamin you can find.
---
Where's The Protein Powder?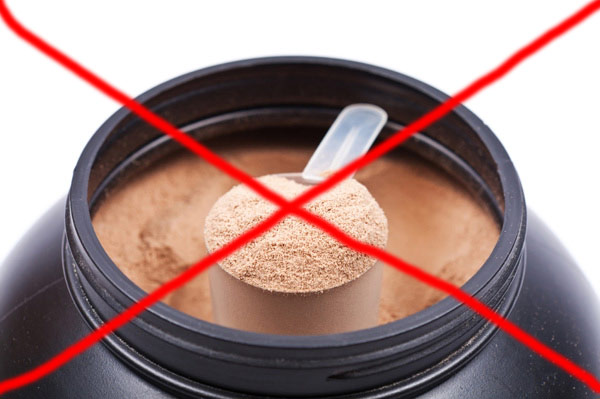 You've probably noticed that we haven't recommended a protein powder in this article.
Why? Because modern studies have shown that protein isn't as important as many believe. Don't get us wrong, you still need a certain amount for muscle growth – but not as much as many think they do.
Studies have proven that 0.8g of protein per lb of bodyweight is enough for muscle gains. This is easily attainable through a clean, well-planned diet (which you should be following anyway).
Ultimately, this will encourage you to eat clean, quality protein – so you reach your macros without eating junk food.
For this reason, we don't think it's necessary to consume protein powders.
---
Conclusion
Now you know the best muscle building supplements on the market. But remember, supplements aren't miracle pills – you have to put in the hard-work too.
Along with a well-planned diet and training routine, a testosterone booster, pre-workout, and multi-vitamin will help you reach your fitness goals – faster.
Related: