It's a fact of life – testosterone drops 1% every year, after you reach 30.
Why is this important? Answer: Because testosterone plays a key role in muscle protein synthesis (muscle gain).
Basically, there's a direct link between higher testosterone levels and increased muscle growth and fat loss – meaning it's vital to your fitness goals.
Here's the benefits of having higher testosterone levels:
Increased Muscle Mass 
Improved Libido (Sex Drive) 
Raised Mood 
Lower Body Fat 
Stronger Erections 
But how do you achieve this? In this article, we'll show you:
What's Testosterone?
The Science Behind It
Best Way To Increase Testosterone Levels
---
What's Testosterone?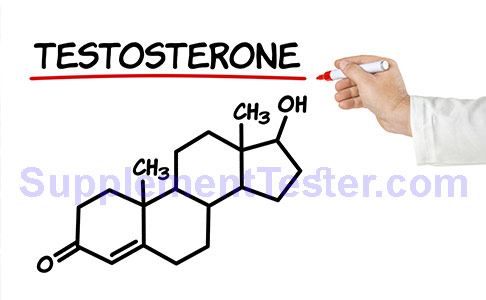 Testosterone is the primary male sex hormone, meaning it's the most important hormone in your body. It's important for sexual function (the strength of your erections are determined by T-levels), and also for building muscle and losing belly fat.
Where's Testosterone Produced? Answer: It's mainly produced in your testes, but is also made in your adrenal glands in smaller amounts.
How Does Testosterone help my fitness goals? 
Well, as it promotes lower body fat and muscle growth, higher T-levels will help you:
Shredded abs
Huge arms and legs
Big boulder shoulders
---
The Science Behind It
As we've already mentioned, higher testosterone levels have a direct link to:
Increased muscle growth
Lower body fat.
In this section, we'll take you through the numerous studies, which prove that testosterone delivers on these claims.
Take a look:
Increased Muscle Growth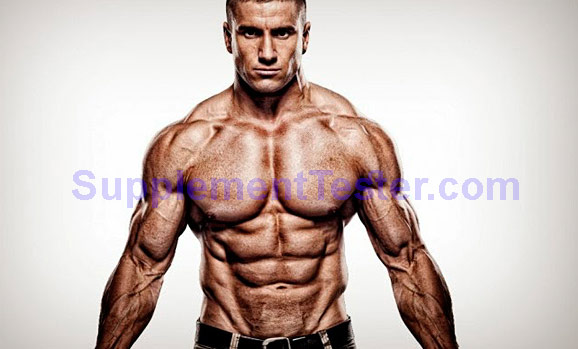 In a study by Griggs RC et al,.[1], 4 subjects were given dosages of testosterone for 12 weeks. The T-Levels of these participants were measured throughout, as well as their muscle mass.
The study found that the 4 subject gained muscle mass quicker after being given dosages of testosterone over a 12 week period.
The result: 
Testosterone increases muscle mass by increasing muscle protein synthesis (muscle growth).
This result has been replicated in countless other studies, including Shalender Bhasin et al.,[2].
Lower Body Fat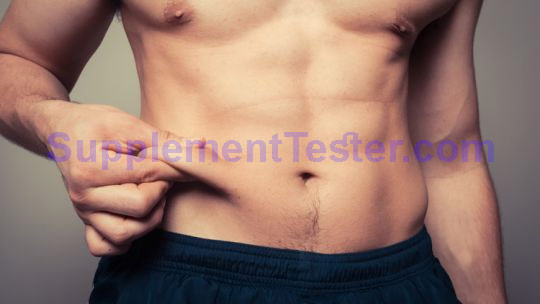 A study conducted by Rebuffé-Scrive M et al.,[3] aimed to find whether testosterone affected abdominal fat mass in middle-aged men. Participants were given dosages of testosterone for 6 weeks, with their fat mass being carefully measured throughout the process.
The study found that the participants' fat mass had been decreased around the abdominal section, as well as in the waist and hip region.
The result: 
Testosterone directly affected fat mass in the abdominal, waist, and hip regions in middle-aged men.
The results of this study are also backed up by numerous respected studies, including Abdulmaged M. Traish[4].
---
Best Way To Increase Testosterone Levels
Ultimately, the best way to raise your T-levels is naturally; steroids can cause long-term damage and even cut your lifespan.
For this reason, a testosterone booster containing 100% natural ingredients is your best option.
How do you choose one? Good question.
There are hundreds of products on the market, so if you're not an expert in the supplements industry, it's hard to know what to look for.
But don't worry – we've got you covered.
After reviewing countless testosterone boosters here at SupplementTester.com, we believe we've found the best one for you.
Take a look:
TestoFuel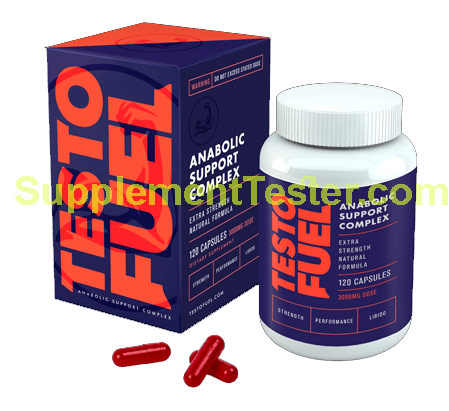 TestoFuel is an old-school bodybuilding supplement with modern research. It's made by a premium company, Roar Ambition, who definitely know the value of researching the ingredients they add to their products.
All of the ingredients inside are 100% natural, which means that you'll only experience side effects if you're allergic to them (which isn't common).
It really helped me pack on muscle mass.
Why You'll Like TestoFuel:
TestoFuel uses some of the key testosterone nutrients, and it helps promote:
Dense Muscle Gains – I gained a lot more muscle mass taking TestoFuel
Quicker Recovery – Less soreness in the mornings after a hard workout
More Energy – Felt I could train for longer in the gym
Improved Attitude – More confidence and definite changes in libido
Why it works
You can learn about my experiences with TestoFuel and how it helped me get jacked by reading my personal review below:
Or visit their website: www.testofuel.com
---
References 
[1] Griggs RC1, Kingston W, Jozefowicz RF, Herr BE, Forbes G, Halliday D (1985) Effect of testosterone on muscle mass and muscle protein synthesis. J Appl Physiol (1985). 1989 Jan;66(1):498-503.
[2] Shalender Bhasin, M.D., Thomas W. Storer, Ph.D., Nancy Berman, Ph.D., Carlos Callegari, M.D., Brenda Clevenger, B.A., Jeffrey Phillips, M.D., Thomas J. Bunnell, B.A., Ray Tricker, Ph.D., Aida Shirazi, R.Ph., and Richard Casaburi, Ph.D., M.D (1996) The Effects of Supraphysiologic Doses of Testosterone on Muscle Size and Strength in Normal Men. DOI: 10.1056/NEJM199607043350101.
[3] Rebuffé-Scrive M1, Mårin P, Björntorp P (1991) Effect of testosterone on abdominal adipose tissue in men. Int J Obes. 1991 Nov;15(11):791-5.
[4] Abdulmaged M. Traish (2014) Testosterone and Weight Loss: The Evidence. Curr Opin Endocrinol Diabetes Obes. 2014 Oct; 21(5): 313–322. Published online 2014 Aug 28. doi:  10.1097/MED.0000000000000086.