This comparison review is for all those that requested it. There's a big difference in quality between the products – TestoFuel is a market leading testosterone booster, while Testo Extreme Anabolic is a product that's full of gimmicks trying to fool you into thinking it's as strong as steroids.
Anyway, we'll give you an honest review – to show you how and why one is better than the other.
Take a look: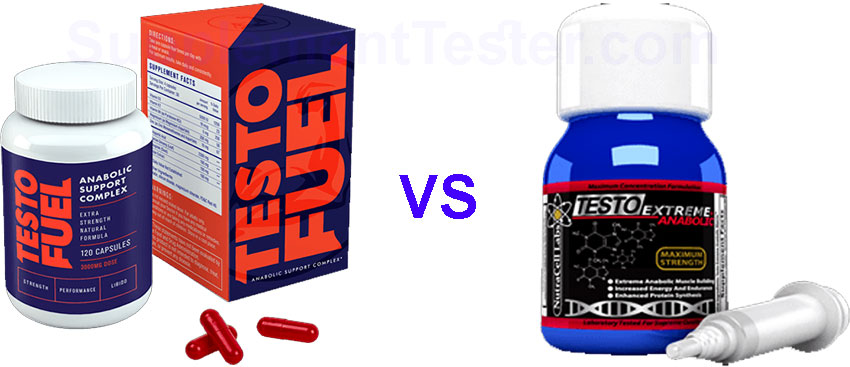 About The Companies
Roar Ambition
Roar Ambition are a premium supplements company that offer 3 market leading supplements – one of them being TestoFuel.
They're a reliable company that we haven't had a problem with before (we've tried their fat burner and pre workout too). You'll be paying a premium price, but it's worth the results – bodybuilding legend, Robby Robinson uses TestoFuel to continue developing his physique, even in his old age!
Where do they ship to? 
Roar Ambition offer free worldwide shipping to almost every country in the world, when you buy TestoFuel. Not only that, TestoFuel is manufactured in both the UK and USA, so your order will never be produced far away.
This means, regardless of where you are in the world, you'll be able to receive your order of this T-Booster – even if you're in an army base.
---
Nutracell Labs
Nutracell Labs are the company behind Testo Extreme Anabolic. There wasn't much information about them online, but we found that they own a brand called Testo Anabolic, which they use to market their testosterone booster.
We believe that they were founded in 2012, meaning they're quite a new company compared others.
Where do they ship to? 
We looked on Testo Anabolic's website to find out where they ship to – but we couldn't find any answers. However, we found that they're based in the UK, so if they only manufacture there, customers in the USA or outside Europe might be waiting up to a week for their order to arrive.
The Ingredients and How They Work
This is where we really see which T-Booster is better – simply put, if a product contains key ingredients that're dosed optimally then it'll be a great product. If not, then you'll be wasting your money.
Let's check out what's inside both testostorone boosters: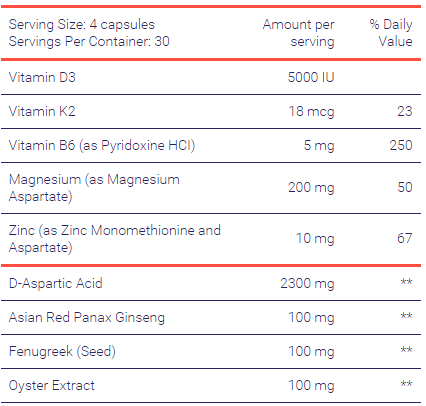 TestoFuel
To keep this section short and snappy, we'll analyze TestoFuel's key ingredients for you. By the end, you'll know what each ingredient is, and how they benefit you.
Here's TestoFuel's key ingredients:
This is one of the most imporant nutrients on the market. It's technically a hormone, and is naturally obtained from the sun's rays. But generally, people don't get enough of this in their system.
Vitamin D3 has shown to increased testosterone levels in dosages up from 3,332IU's. As TestoFuel contains 5,000IU's per daily serving, your body will always be topped up with the optimal levels of this nutrient to work.
Also know as DAA, this is positively affects your brain into releasing hormones that boost your T levels (such as LH and GH). Not only this, it promotes your testes to produce higher levels of testosterone too.
Studies have shown DAA to be effective in dosages between 2,000mg-3,000mg; TestoFuel contains 2,300mg, so this should help increase your testosterone levels.
This herb is proven to raise your testosterone levels, as well as improve your mood and immune system.
You can consume this in Indian food, such as curry – but nowhere near the amount you need to experience a rise in T-levels. It's shown to lift your libido and testosterone levels, while having a positive effect on fat mass too.
This has been known as an aphrodisiac for decades for good reason – it works.
Basically, it contains a high amount of zinc, which is very important in regulating your testosterone levels. Put it this way – being deficient in zinc can cause a rise in estrogen levels, and lower T-levels, which is something you don't want.
For this reason, Oyster Powder can play an important role in keeping your testosterone levels high.
---
Our Top 3 Testosterone Boosters for 2016
Out of all the testosterone boosters on the market, these are your top three choices for:
– Building Lean Muscle
– Faster Recovery
– More Energy and Motivation
– Better Libido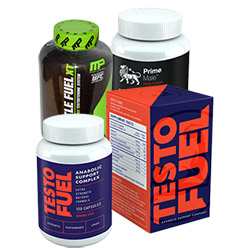 ---
Testo Extreme Anabolic
Let's see the Testo Extreme Anabolic's key ingredients, and what they have to offer:
This is quite commonly believed to increase testosterone levels. However, numerous studies have proven this ingredient to be ineffective – meaning it has doesn't affect your testosterone at all.
Not only that, it's reported to potentially increase your prostate weight, which can lead to serious male health issues. As it's not beneficial, we recommend avoiding this ingredient.
This is believed to increase testosterone levels and promote hair regrowth. It's also believed to suppress prostate growth, which could reduce the side effect of Tribulus – but this ingredient still hasn't had any effect on testosterone levels in any study.
This is more commonly seen in pre workout supplements, as it plays an important role in promoting nitric oxide levels (which enhances your muscle pumps in the gym).
However, when orally supplemented, L-Arginine hasn't shown to have much effect due to its poor absorption rate. For this reason, Citrulline Malate does a better job – but neither are needed in a testosterone booster.
Also known as 'Oatstraw', this is usually used to improve your cognition in Nootropic supplements. While it's believed to positively affect testosterone levels, this hasn't been proven in any studies.
This has shown to be effective in promoting stamina and libido. One of the few great ingredients inside Testo Extreme Anabolic.
Caffeine is a very random addition to a testosterone booster. It's most commonly used in fat burners and pre workout supplements for it's stimulating effects – which promotes energy levels and your metabolism.
However, it hasn't shown to have an impact on testosterone levels directly, which is the reason why many companies don't add it to their T-Boosters.
---
See Which Ingredients Work, and Which One's Don't
– In Our Testosterone Boosters Ingredient Page – 
---
Side Effects
TestoFuel
As TestoFuel contains 100% natural ingredients in optimal dosages, from a scientific point-of-view, it's not likely to cause any side effects at all. Just make sure that you're not allergic to Oyster Extract, and you shouldn't have any side effects.
We didn't suffer any side effects, and we read many personal reviews by other customers who hadn't had any bad experiences either. On the whole, it seems like a very safe testosterone booster.
No side effects – unless you're allergic to oyster.
Testo Extreme Anabolic
Unlike it's opposition here, Testo Extreme Anabolic contains ingredients that can cause side effects – msot notably tribulus terrestris.
Increase in prostate weight (Tribulus Terrestris).
---
Review Conclusion
As you can see from above, there's only one real winner – it might sound like we're being bias, but there's not really any competition to TestoFuel here. You (our readers), requested this comparison, so we were more than happy to give it you.
Remember, Testo Extreme Anabolic is basically a big gimmick – designed to fool you into thinking it's as strong and effective as steroids. It even comes with a fake syringe (which is what you're supposed to use to squirt servings into your mouth with. I think we can all agree that this is strange).
On the other hand, TestoFuel is a market leading testosterone booster for a reason – it works. In fact, search for 'Testosterone Booster' in google, and there's no surprise that it comes up first on the list. It's ingredients have been backed by science, and it's results have been supported by countless of happy customers.
---
Winner:
– TestoFuel by Roar Ambition –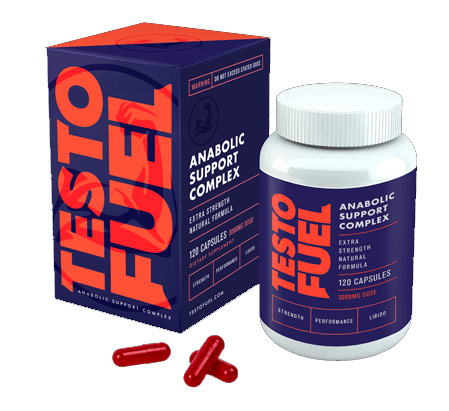 ---