Gamma-O is a testosterone booster supplement by Gamma Labs. It comes in 60 serving containers at $47.36.
Claimed to promote:
Testosterone levels
Strength
Estrogen regulation
This product focuses on the Japanese rice bran called 'gamma Oryzanol – it's not very commonly used in supplements, so let's see whether it's a better option than the tried-and-trusted ingredients like Vitamin D3 and Fenugreek Seeds.
Take a look: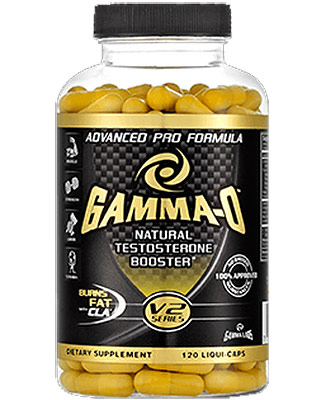 About the Company
We weren't impressed with Gamma Lab's website – every page took ages to load, and we would've clicked off if we were interested in buying their products from their site.
Gamma Labs is a supplements company founded in 2004, with the aim to "find the healthiest, most effective way to enhance athletic performance using 100% natural, legal, and effective formulas".
The Ingredients and How They Work
Gamma-O has a small nutrient profile, with an overall quantity of 1,250mg – most supplements contain ingredients with bigger doses than this.
It contains some unusual ingredients that you probably haven't seen before – so we've analyzed each ingredient to show you how effective Gamma-O really is.
See for yourself: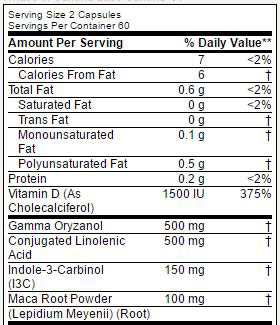 Gamma Orzanol
This substance is extracted from Japanese rice bran. It's most commonly used to treat high cholesterol and symptoms of menopause – but it's also believed to boost testosterone and human growth hormone (HGH) levels.
But here's the problem – Gamma Orzanol hasn't had any effect on T or HGH levels in any studies, even reducing testosterone in one animal study.
It's worrying that Gamma Labs has created a whole supplement based around an ingredient that isn't effective.
Conjugated Linolenic Acid 
More commonly known as CLA, it's believed to have fat burning properties and boost general health. This is a problem, as fat loss isn't a key feature of a testosterone booster – that's what fat burner supplements are made for.
However, studies have shown mixed results, making it very unreliable.
But there's more bad news – CLA's only shown to be effective in studies at doses between 3,200mg-6,400mg.
Gamma-O only contains 500mg, so it's almost certain to be ineffective in this supplement.
Indole-3-Carbinol
This substance is found in such vegetables as broccoli, brussel sprouts, kale, and turnips. It's most commonly used to prevent breast cancer, among other types of cancer.
It's been used in Gamma-O as it's believed to have an effect on testosterone levels. But no studies have proven that Indole-3-Carbinol actually raises T-levels – making it unreliable.
Maca Root Powder
Maca is a vegetable that's part of the broccoli species, that's been used as an aphrodisiac for decades. Studies have shown that it raises libido levels, but there's bad news.
Maca doesn't have any effect on testosterone levels. However, a boost in libido is a good feature of a testosterone booster – so this is definitely the best ingredient in Gamma-O.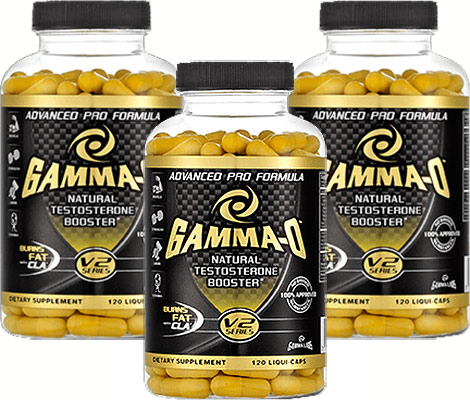 Check out which ingredients work and which don't in our
– Testosterone Booster ingredients guide – 
Side Effects
This product doesn't come with any known side effects, as most of its ingredients haven't been studied. This is worrying, as you're at risk of suffering from potential side effects, without knowing what they might be.
Ultimately, the best testosterone boosters contain proven ingredients that don't come with any potential side effects.
Which products contain the best ingredients? Check
– Our Top Rated Testosterone Boosters –
Pro's and Con's
Pro's 
Maca Root Powder's shown to raise Libido
Con's 
Doesn't contain any key testosterone boosting ingredients
Mostly made up of unproven, unusual ingredients
It's not known whether some ingredients cause side effects, because they haven't been studied
Very low overall quantity of ingredients (1,250mg)
Not good value for money
Gamma-O Review Conclusion
This supplement contains some unusual ingredients, such as Gamma Orzanol, and after analyzing them, we can see why they're not commonly used – because they're not shown to be effective in any studies.
Ultimately, Gamma Labs has created a testosterone booster supplement based around an ineffective ingredient (Gamma Orzanol). We recommend that you look for a T-Booster containing optimal amounts of key ingredients, like Vitamin D3, Fenugreek, and D-Aspartic Acid.