This is truly a battle of the giants. Here we have 2 of the highest rated testosterone booster supplements on the market, so it'll be interesting to see which is better than the other.
Both claim to promote:
Testosterone levels
Libido
Muscle and Strength
Mood and Confidence
As always, we'll be taking a look at whether the ingredients inside these products can back up their claims. We're expecting big things here from these test boosters, so let's stop wasting time and get stuck into this review.
About The Companies
Roar Ambition 

Roar Ambition are a premium supplements company that have built a great reputation for their customer service. It's good to know that if anything goes wrong, their team will take care of the issue.
But their products have also gained a reputation as some of the highest rated supplements on the market; including their popular fat burner, Instant Knockout.
In fact, former Masters Mr. Olympia winner, Robby Robinson, stated that TestoFuel helps him maintain his physique in his 70's. So you can see why we were excited to get our hands on this product.
Propura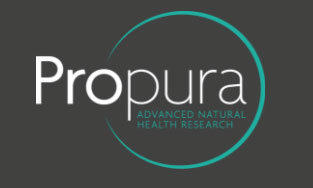 Propura is the company behind Prime Male. Again, this is another very highly rated testosterone booster, but one way it differs from TestoFuel, is that it's aimed at the older gentleman (over 30).
At the moment, Prime Male remains to be their only product. But in all fairness, it's one of the highest rated testosterone boosters on the market, so we're looking forward to seeing if they have anything else planned for the future.
The Ingredients and How They Work
This is the important part. The ingredients inside a supplement tell you most of what you need to know; simply put, if a product contains effective nutrients in great dosages, then it'll be a great product.
As a result, before we consume any supplements, we always check its nutrient profile first. Ultimately, this gives us enough warning whether the product will be likely to cause any side effects too.
Both look safe and effective
The good news is that both TestoFuel and Prime Male appear to have been extensively researched; they contain scientifically-backed ingredients proven to deliver on their claims.
In fact, they contain quite similar ingredients, so we're not surprised that these 2 are some of the highest rated testosterone boosters on the market right now.
Optimal dosages
Vitamin D3
One of the main things we look for in testosterone booster supplements, is an optimal dosage of vitamin d3.
This is because experts have stated that vitamin d3 could be the most important nutrients when it comes to improving your general health, testosterone levels and reducing fatigue.
What's the optimal dosage of vitamin d3? Answer: 5,000IU per daily serving.
As a result, we're happy to see that both Prime Male and TestoFuel contain the optimal 5,000IU of vitamin d3.
D-Aspartic Acid 
Here's where TestoFuel takes the lead slightly; Roar Ambition's product contains an optimal 2,300mg per serving of D-Aspartic Acid.
Studies have shown that the most effective dosage of DAA is between 2,000mg-3,000mg. However, Prime Male contains less than this, at 1,600mg – meaning this particular ingredient won't be as effective in this test booster.
Asian Red Panax Ginseng 
Commonly referred to as the 'true ginseng', asian red panax ginseng has proven to be effective at improving your mood, immune system. And most importantly, it's shown to raise your testosterone and strengthen your erections.
Both Roar Ambition and Propura have done a great job by adding this nutrient into their products. With only 20mg separating the dosages, it's safe to say that asian red panax ginseng will work in both TestoFuel and PrimeMale.
Unique Ingredients
That's where the similarities end with Prime Male and TestoFuel. So now, we'll be taking a look at which product contains the more effective nutrients.
Prime Male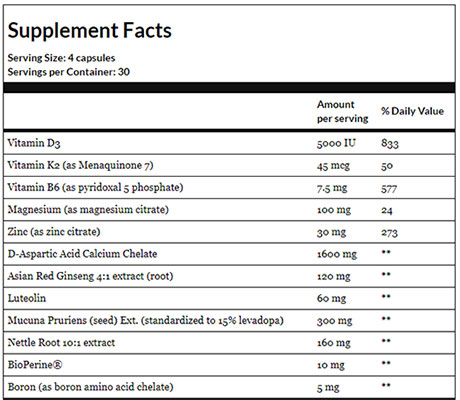 The most notable unique nutrients in Prime Male are:
Mucuna Pruriens
Nettle Root Extract
Boron
You'll be glad to hear that all of these ingredients have shown to have a positive impact on your testosterone levels, without putting you at risk from side effects.
However, one slight criticism we have is that nettle root extract has shown to be unreliable in 1 or 2 studies. But for the most part, this ingredient seems effective.
– Learn More About Prime Male's Ingredients Here –
TestoFuel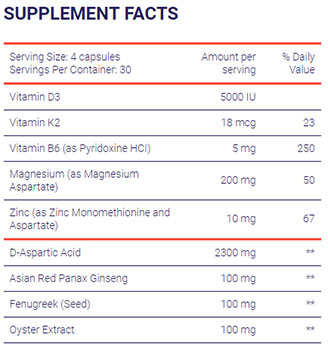 The most notable unique nutrients in TestoFuel are:
Fenugreek Seed Extract
Oyster Extract
Zinc
These 3 ingredients have also shown to be effective at raising your testosterone levels too. But we believe that TestoFuel has the advantage here, as fenugreek seed extract is known for being one of the most reliable nutrients at improving your testosterone and libido.
Not only that, everyone knows that zinc is a beneficial mineral. But you might not know that zinc can play a key role in boosting your immune system, sexual appetite and support optimal levels of testosterone in your body.
– Learn More About TestoFuel's Ingredients Here –
Who uses these products?
When you're interested in buying products, it's always interesting to see past users' experiences with them. As a result, we always keep an eye out for past reviews, and whether any notable athletes have used them in the past.
And with both TestoFuel and Prime Male, as were impressed by both of their endorsements.
Robby Robinson – TestoFuel
In the bodybuilding world, Robby Robinson is a legend. He's known as 'The Black Prince' and trained alongside the likes of Arnold Schwarzenegger in the golden era of the sport.
Although he stopped competing some time after earning the Masters Mr. Olympia trophy, Robby Robinson still maintains his amazing physique in his 70's.
And we were intrigued to see that Robby Robinson believes TestoFuel is the reason why he's able to do this.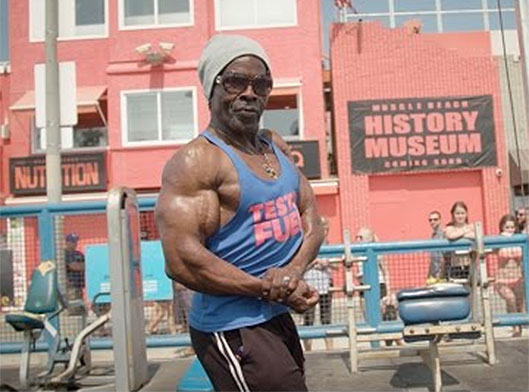 – Read Robby Robinson's Full Testimonial Here –
Dolph Lundgren – Prime Male
This Hollywood Actor is probably more recognizable to those with less knowledge of bodybuilding. He's well-known for his role in Rocky III, as well as The Expendables.
Well, Dolph mentioned that he believes Prime Male is the reason he keeps his wife happy at night…meaning his libido is kept high.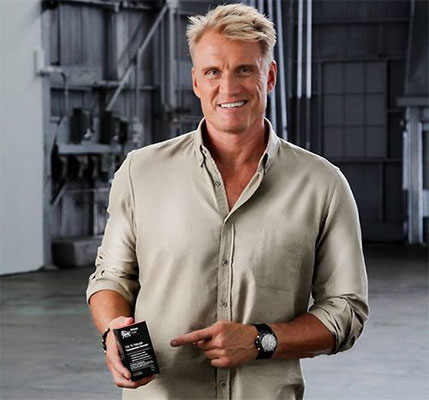 – See Dolph Lundgren's Full Testimonial Here –
Pros and Cons
TestoFuel Pros: 
Optimal dosage of Vitamin D3
Great dosage of D-Aspartic Acid
Fenugreek Seed Extract raises test and libido
Prime Male Pros: 
Optimal dosage of Vitamin D3
Mucuna Pruriens raises sperm quality & test levels
TestoFuel Cons: 
Prime Male Cons: 
Premium price
You can only buy from their official website: www.PrimeMale.com 
D-Aspartic Acid slightly underdosed
Side Effects
One reason why we believe Prime Male and TestoFuel are rated highly, is because they don't contain ingredients that are likely to cause side effects.
Every ingredient inside both of these products are 100% natural and side-effects-free. We also like that they don't contain proprietary blends, so you can see the exact dosages of each ingredient inside these test boosters.
Summary: Prime Male vs TestoFuel
This is a closely contested battle between 2 very highly rated testosterone boosters. Both Prime Male and TestoFuel are free from side effects and contain optimal dosages of scientifically proven nutrients.
However, we believe that TestoFuel takes the lead due to containing an optimal dosage of D-Aspartic Acid; Prime Male contains a slightly underdosed DAA at 1,600mg (most effective dosages are between 2,000mg-3,000mg).
But again, we've tried both and were happy with the results of both.
---
---