Some of our readers have asked us to compare TestoFuel vs Beast Super Test. And as both these products are premium T-boosters, it'll be interesting to compare them.
Both Testofuel and Beast Super Test claim to:
Boost testosterone
Enhance libido
Support estrogen/testosterone balance
Raise mass and strength
Although both of these test boosters claim to offer the same benefits, it's clear from looking at the ingredients side by side that they are by no means the same. But which one's better? Read on to find out…
About The Companies
Roar Ambition

Roar Ambition is a specialist supplement company based in the UK. The company was founded in 2012 and TestoFuel was its first product.
In addition to TestoFuel, Roar Ambition also sells Instant Knockout.
Where to buy TestoFuel and other Roar Ambition products
Roar Ambition only sells from its different product websites. As a result, you won't find TestoFuel on Amazon, GNC, any other third-party website, or brick-and-mortar store.
The company claims this direct model wipes out the need to pay or deal with a distribution network. This in turn allows Roar Ambition to put more time and money into developing and manufacturing high-quality products.
The guys at the company also say selling direct also gives Roar Ambition complete control of its inventory.
This means it can regularly update its formula and ensure that whenever you buy TestoFuel, you can be sure you're getting the best product on the market at that time.
Where does Roar Ambition ship from?
Roar Ambition ships from dedicated distribution centers in the UK and USA. Shipping from both sides of the Atlantic apparently ensures TestoFuel arrives quickly to your door, wherever you are in the world.
Find out more about Roar Ambition's shipping policies on the product website: www.TestoFuel.com
---
Beast Sports Nutrition

Beast Sports Nutrition began life in 1995 and since then, it has grown into a well-known supplement company. It makes and sells everything from pre-workouts to protein powders, fat burners, BCAA's and more.
Where to buy Super Test and other Beast Sports products
Beast Sports Nutrition sells through a number of distributors in both the domestic and international markets. Domestic distributors include Amazon, Bodybuilding and Vitamin Shoppe.
Beast Super Test is unavailable in the UK or Australia.
Where does Beast Sports Nutrition ship from?
Beast Sports products are only shipped to consumers by retailers. This means Beast Sports doesn't have the same control over its products that Roar Ambition does.
As a result, a bottle of Beast Super Test could sit untouched on shelves for years until some unsuspecting buyer purchases the outdated product.
You can learn more about Beast Sports at www.beastsports.com.
---
TestoFuel Vs Beast Super Test: The Ingredients and How They Work
The supplement industry is full of bluster and hype – but forget all that. The best way to judge the effectiveness of a test booster is to look at its ingredients.
And as soon as you look at the ingredients for TestoFuel vs Beast Super Test, you notice the Roar Ambition product doesn't use any proprietary blends, but the Beast product does.
Note: Proprietary blends are sub-formulas that display ingredients, but not doses.
See for yourself: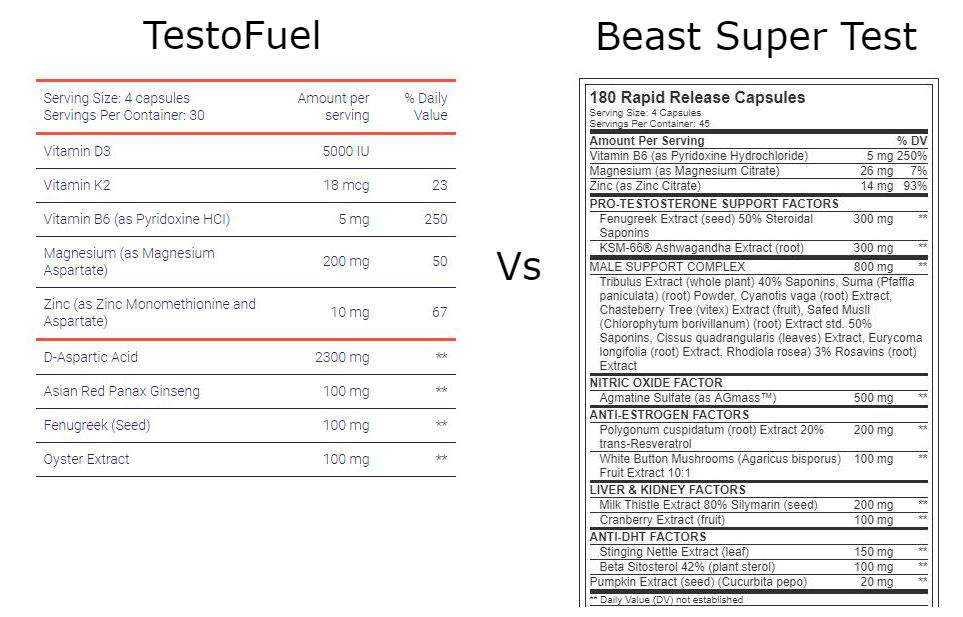 Shared Ingredients
As you might expect from two products claiming to offer the same benefits, TestoFuel and Beast Super Test use some of the same ingredients…
Vitamin B6
Vitamin B6 is an essential nutrient found in everything from beef liver to fish, non-citrus fruit, and potatoes. Also known as Pyridoxine, B6 helps your body produce androgens, which causes testosterone to rise.
The vitamin is also shown to reduce estrogen, which in turn reduces your chances of developing excess fat tissue.
Both TestoFuel and Beast Super Test contain 5mg of B6 – more or less the optimal amount for boosting testosterone. Each of these T-boosters is off to a flying start in this head-to-head battle, which is great to see.
Magnesium
According to data from the World Health Organization (WHO), 75% of Americans don't get enough Magnesium in their diets.
While the mineral is found in bananas, leafy greens and pumpkin seeds, it can still be hard to get your fill of Magnesium because many of these foods don't contain high enough amounts. For example, one medium-sized banana holds just 8% of the recommended daily amount of Magnesium.
This is too bad as Magnesium has a number of health benefits. Not least among these is its ability to lower levels of glucose in the blood, which in turn helps keep your T-levels high. It's therefore important to take more Magnesium in a supplement.
Our years of testing show us that to boost T, the optimal amount of Magnesium is around 200mg. So while TestoFuel contains the perfect amount of the mineral, it's disappointing to find just 13% of the amount you need in Beast Super Test.
Zinc
Research shows a strong link between Zinc deficiency and low testosterone. Further studies also show those suffering from low testosterone benefit from supplementation of the mineral. It can therefore also boost muscle gains, help cut body fat and raise energy levels.
Fenugreek
Fenugreek is a herb popular in Indian and Arabic cuisine. Due to its ability to inhibit the sex hormone binding globulin (SHBG), which strips testosterone of its muscle-building power, Fenugreek works both as a libido enhancer and a T-booster.
We've found 50-100mg of Fenugreek to be the ideal amount for boosting T. So while the amount in TestoFuel (100mg) falls within the upper end of the optimal range, Beast Super Test uses too much (300mg).
The high amount of Fenugreek in Beast Super Test won't do you any harm, it does take up vital space for other important ingredients. This is a clear win for TestoFuel.
Unique Ingredients
Now we've been through what these test boosters have in common, let's take examine what separates them…
TestoFuel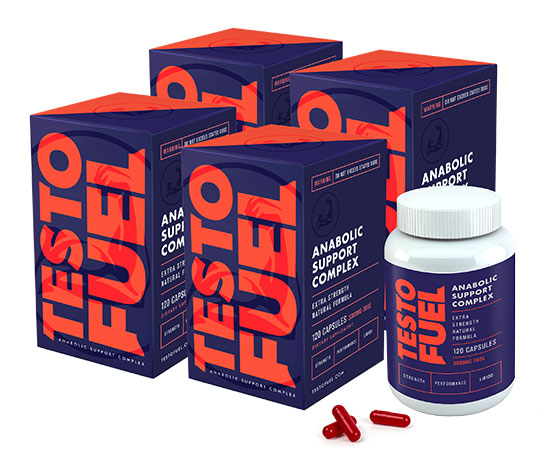 D-Aspartic Acid
D-Aspartic Acid (D-AA) is a key T-boosting amino acid and one of the three most important ingredients in TestoFuel. And we have to say we wouldn't trust any test booster that doesn't contain this awesome amino.
Its proven to help your brain create more of the Luteinizing Hormone (LH), which directly influences the amount of testosterone your body produces.
Research also shows D-AA boosts sperm count and fertility; during one study, subjects were given D-AA over 90 days, and this resulted in a 30-60% increase in serum testosterone AND a 60-100% increase in seminal count and mobility.
Asian Red Panax Ginseng
Unlike many herbs that are falsely given the name 'ginseng', Asian Red Panax Ginseng is an awesome T-booster and libido enhancer. In fact, Panax Ginseng also goes by the name of True Ginseng – and it's the only one you need.
While shallow marketers try to pass off the likes of American Ginseng and Siberian Ginseng as T-boosters, the published evidence does not support these claims.
By contrast, Panax Ginseng is shown not only to boost T and ramp up your sex drive, but also increase circulation for better muscle pumps, and support your immune system to promote a longer, healthier lifestyle.
Oyster Extract
Oyster Extract contains 59 trace elements that are essential to our general health. These include iron, which helps your body produce red blood cells and increases the nutrients flowing to your muscles for larger, more satisfying pumps in the gym, and stronger erections in the bedroom.
Oyster Extract is 78% Zinc – and numerous studies show the mineral boosts both testosterone and physical performance. Its many nutrients make Oyster Extract an all-in-one multivitamin and potent T-booster.
Beast Super Test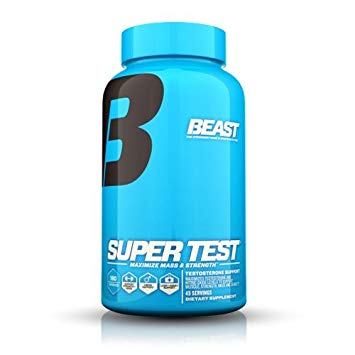 Ashwagandha Extract
For all the faults we've found in Beast Super Test so far in this review, we're very pleased to see Ashwagandha in the T-booster.
Many studies show the herb raises testosterone, improves sperm quality and seminal motility; Ashwagandha supplementation has also been shown to help the body produce more of the Luteinizing Hormone (LH).
It's also great to see Beast Super Test contains 300mg of Ashwagandha – the optimal amount to take advantage of the herb's fantastic T-boosting properties.
Male Support Complex
Beast Super Test's "Male Support Complex" is a proprietary blend with unknown quantities of either discredited or unproven ingredients.
Chief among these is Tribulus Terrestris, a herb that used to be considered a must-have T-booster, but is now discredited after a great deal of research on the subject.
There is also insufficient evidence that Suma Powder, Cyanotis Vaga, or Chasteberry Tree boost testosterone. In truth, far from having anything to do with male support, Chasteberry Tree is better known as a treatment for PMS in women.
Proprietary blend
Meanwhile, early research suggests Safed Musli could improve erection strength and sex drive, although further research is needed to justify using it in a T-booster.
Not only are the ingredients in this complex either useless or unproven, but the fact that they're all part of a proprietary blend just caps it off – what a waste of space!
Agmatine Sulfate
As part of Beast Super Test's "Nitric Oxide Factor", it comes as no surprise that Agmatine is used to balance levels of the molecule in the body to improve growth and repair.
But we have two issues with this train of thought…
First, further research is needed to prove the claim that it can affect nitric oxide production to justify the molecule's use in a testosterone booster.
And second, nitric oxide has nothing to do with your body's ability to produce testosterone.
Polygonum Cuspidatum
More commonly known as Japanese Knotweed, Polygonum Cuspidatum is used in traditional Asian medicine for its ability to improve circulation and gastrointestinal health.
The plant also contains large amounts of Resveratrol, which early research suggests can inhibit the P450 enzyme, which can regulate aromatization, lower estrogen and allow the body's testosterone levels to rise.
Again, we see a couple of problems with this. First, there's no proof Resveratrol boosts T in humans. Second, there is zero evidence that, as a whole, Japanese Knotweed has any effect on the male hormone.
Milk Thistle Extract and Cranberry Extract
Milk Thistle Extract and Cranberry Extract are sometimes used to protect the liver and kidneys of those cycling steroids – which is why together they form this product's "Liver and Kidney Factors".
But as Beast Super Test is a natural T-booster, there is no need for these ingredients.
The use of these ingredients is likely just a hollow marketing trick to fool you into believing the T-booster stronger than it is. Don't take the bait.
Stinging Nettle Extract
While one of the better ingredients in Beast Super Test, we still have mixed opinions about Stinging Nettle Extract. Because the plant root contains lignans, many believe it inhibits the sex hormone binding globulin (SHBG), and therefore helps free up more testosterone.
But while we've seen Stinging Nettle Root in some of the best test boosters on the market, quite a few studies dismiss claims it boosts testosterone.
– Learn more about TestoFuel's ingredients here – 
or
– Learn more about Beast Super Test's ingredients here – 
---
Side Effects
TestoFuel
All of TestoFuel's nine ingredients are safe to use on a daily basis (unless you're allergic to any of them).
Beast Super Test
On the whole, Beast Super Test is also safe to use.
---
Pros and Cons: TestoFuel Vs Beast Super Test
TestoFuel pros:
Contains nine great ingredients at pretty much the ideal doses
Honest formula – no proprietary blends
Comes with a 90-day risk-free guarantee
Many ways to buy (PayPal, Amazon Pay, debit or credit card)
Available in multiple currencies (USD, GBP, EUR, AUD)
Direct model ensures you're getting the most up-to-date version of TestoFuel whenever you buy
Beast Super Test pros:
Uses some great T-boosting ingredients
Widely available in the US
Cheaper than TestoFuel
TestoFuel cons:
Only available from www.TestoFuel.com
Premium price – costs more than many other T-boosters
Beast Super Test cons:
Proprietary blend – no way of knowing exactly what you're paying for (or if it's worth your money)
Not enough Magnesium
Too much Fenugreek
No evidence Japanese Knotweed (as a whole) has any effect on T
Use of Milk Thistle and Cranberry Extract possibly a cynical marketing trick
Mixed evidence of Stinging Nettle Extract's T-boosting power
Not available in UK or Australia
---
Conclusion: TestoFuel Vs Beast Super Test
So we come to the end of our TestoFuel vs Beast Super Test article – and we have a clear winner…
There's no doubt Beast Super Test contains awesome fantastic T-boosting ingredients – we'd have the likes of Ashwagandha, Magnesium and Fenugreek in our T-boosters any day of the week.
Proven vs unproven ingredients
What lets Beast Super Test down is its proprietary blend, and its dosages (there's too much of some ingredients and not enough of others).
Meanwhile, its use of useless ingredients (Tribulus, Milk Thistle, Cranberry), or those that are simply unproven (Safed Musli, Japanese Knotweed) are also big marks against Beast Super Test.
By contrast, TestoFuel contains optimal doses of nine outstanding T-boosting ingredients. In fact, the likes of D-AA and Vitamin D3 are must-haves – and we wouldn't trust any supplement of this kind without them.
The Winner: TestoFuel