TestoFuel and Prime T both enjoy reputations as decent testosterone boosters, so we think it's about time we pitted TestoFuel vs Prime T to see which one is really worth your money.
(Note: Some people are confusing Prime T with Prime Male, another T-booster we gave a great review. For a closer look at how Prime Male compares to the market leader, check out our Prime Male Vs TestoFuel review.)
Both TestoFuel and Prime T claim to:
Boost testosterone
Improve sex drive
Build lean muscle and increase strength
Reduce estrogen
Aid training recovery
Raise energy levels
TestoFuel also promises to improve your mood.
We notice Prime T ($35) is cheaper than TestoFuel ($65). Is this a sign one of them cuts too many corners, or is the other just overpriced?
Read our TestoFuel Vs Prime review to find out…
About The Companies
Roar Ambition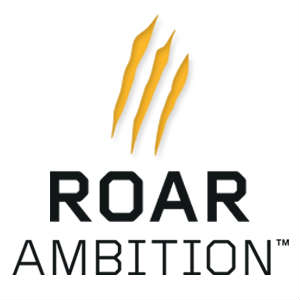 Roar Ambition is a specialist supplement company based in the UK. It began making and selling TestoFuel back in 2012 and now has hundreds of thousands of customers in 178 countries.
Roar Ambition now also sells Instant Knockout (fat burner) and 4 Gauge (pre-workout), both of which boast some great reviews online.
Where can you buy TestoFuel and other Roar Ambition products?
All Roar Ambition products are only available directly through the manufacturer, either from the company or product websites. As a result, you can't buy TestoFuel on GNC, Bodybuilding or Amazon.
The Roar Ambition rep we spoke to says this allows the company to cut the cost of paying retailers, which in turn means they can plow their time and money into creating better products.
Of course, buying direct also means that when you order, you know you're getting the most up-to-date version of TestoFuel.
Where are Roar Ambition products made and shipped from?
TestoFuel and all other RA products ship from the USA and UK. The company says this ensures their products arrive quickly to your door, wherever you are in the world.
Roar Ambition puts out a relatively small number of products to maintain a focus on quality over quantity. The UK company also claims all ingredients are dosed and prepared in the US to FDA standards, and in the UK to GMP guidelines.
And according to the company website, RA products ship next day if you order before 2pm EST in the US, or before 2pm GMT in the UK.
You can learn more about Roar Ambition's shipping policies on the TestoFuel website: www.TestoFuel.com
---
RSP Nutrition

RSP is quite a well-known supplement company based in Miami Beach, Florida. The company's About page tells us very little about its history, but instead spouts a bunch of clichés about wanting to "inspire people to pursue a more balanced and active lifestyle."
However, we do know the RSP products include protein powders, pre-workouts, BCAA's and fat burners.
Quite a few of RSP's supplements enjoy good reviews online; we like some of them and hate others.
Where can you buy RSP products?
Unlike Roar Ambition, RSP Nutrition sells its products through sites like Bodybuilding.com and Amazon.
Where does RSP Nutrition ship from?
RSP Nutrition sells through distributors like those mentioned above. While this allows you to shop around a little for the best price, it also means you could be buying an old version of a product that falls short of the latest research.
You can learn more about RSP Nutrition's shipping policies at rspnutrition.com
---
TestoFuel Vs Prime T: The Ingredients and How They Work
The first thing we notice at the start of this TestoFuel vs Prime T review, is that neither product uses any proprietary blends – which is great.
Both test boosters also contain a lot of the same ingredients, as well as a few different ones. The doses of the shared ingredients also vary.
See for yourself: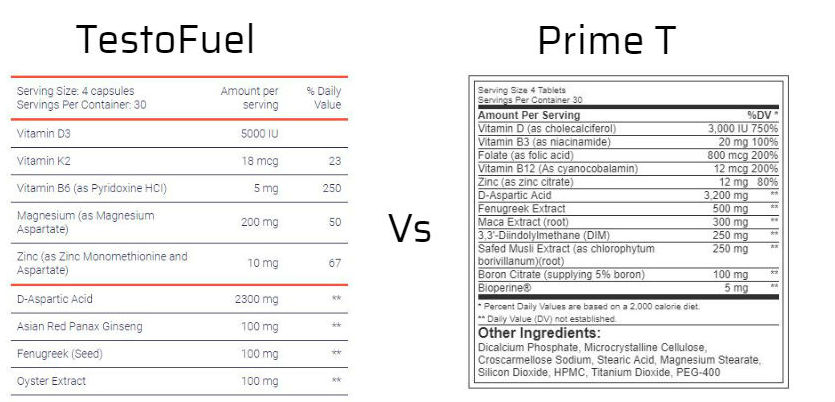 Shared Ingredients
TestoFuel and Prime T share five great T-boosting ingredients…
Vitamin D
Also going by the name of Cholecalciferol, Vitamin D3 is one of the most important ingredients to find in any natural testosterone booster.
Although D3 is widely known as a vitamin, it would be more accurate to describe it as a steroid hormone. Due to its effects on the endocrine system, the nutrient boosts testosterone and has also been shown to increase muscle mass, raise power output and induce fat loss.
Vitamin D is widely known as the "sunshine vitamin" because the sun is its main source.
So why do we need D3 in a supplement? 
According to medical research, more than 1 billion people worldwide don't get enough Vitamin D. And you may be among the 1 billion if you work long hours indoors, or if you live in a country with an overcast climate.
As a result, it's wise to get your fill of D3 in a supp.
How much D3 do you need?
We've found amounts between 3300IU and 5000IU to be optimal for boosting T. With this in mind, it's great to see the amount of D3 in TestoFuel falls within that range.
But's it's disappointing to see Prime has only 3000IU and falls short of the amount of D3 you need to maximize T.
Zinc
Zinc is a vital mineral that's proven to help your body raise T and reduce fat. It's also used to treat depression – this is good news as a low mood can hamper your ability to train.
You'll find Zinc in oysters, seeds, nuts and spinach. But while oysters are rich in the nutrient, they're also an expensive delicacy.
You'd also have to eat a lot of seeds, nuts or spinach to get enough Zinc. This is a problem because nuts contain a lot of fat, while spinach is so low in Zinc that you'd have to eat around 2kg of the vegetable to get your daily dose!
We recommend supplementing your diet with 5-10mg of Zinc per day. Testofuel holds (just about) the right amount of the mineral, whereas Prime T uses too much (12mg).
D-Aspartic Acid
Along with Vitamin D3, D-Aspartic Acid (D-AA) is one our two favorite T-boosting ingredients. While a relatively new addition to the world of T-boosters, the amino acid is proven to boost testosterone by up to 30-60%!
D-AA works by stimulating the release of the Luteinizing Hormone (LH) from the pituitary gland.
This then tells your testes to flood your bloodstream with testosterone, which in turn increases strength and makes your muscles larger.
How much D-AA do you need?
Many so-called experts would have you believe 3200mg is the optimal amount of D-AA. This notion derives from an NCBI study by Topo E. et al, for which 23 subjects were given 3.2g of the amino acid over 12 days and saw increases in T.
The point here is that 3200mg is fine if you cycle it, but this amount is too much for everyday use (without any breaks).
As a result, it's disappointing to see the guys behind Prime T (seemingly) jump on the bandwagon with – you've guessed it – 3200mg of D-AA.
By contrast, TestoFuel contains 2300mg of D-AA. As the optimal amount for daily use is 2000-2300mg, the Roar Ambition product (just) falls within the upper end of this range, which is great.
Fenugreek
Fenugreek boosts testosterone, cuts fat and enhances your libido. It achieves this by lowering your body's insulin levels, which in turn helps your body produce more of the Sex Hormone Binding Globulin (SHBG).
The herb is found almost exclusively in Indian cuisine. As a result, there's very little chance that you'll be able to get enough Fenugreek in your diet to boost T.
You could eat more curry, but these types of dishes tend to be quite high in fat, which is why it makes sense to take it in a supp. Over the years, we've found that, when mixed with other key ingredients, 75-100mg of Fenugreek is enough to increase levels of the male hormone and boost your sex drive.
With this in mind, we're dismayed to see Prime T contains five times the optimal amount. While this high amount of Fenugreek won't do you any harm, the guys at RSP Nutrition would've been wise to lower the dose and make room for other, more important T-boosting ingredients.
Magnesium
A 2011 NCBI study by Cinar V et al shows how Magnesium increases testosterone in both those who exercise and those with sedentary lifestyles.
The vital mineral also helps your body break down food to use as a fuel for your muscles.
For this reason, it's great to see TestoFuel uses 200mg of the mineral.
And Prime T? Not so good. RSP's flagship T-booster uses the cheap and low-quality Magnesium Stearate as an anti-caking agent to prevent the formation of lumps, rather than as a nutrient.
Unique Ingredients
Now you've read through what TestoFuel and Prime T have in common, let's take a look at the ingredients that really set the two T-boosters apart…
TestoFuel

Vitamin K2
Vitamin K2 is an essential mineral and an unsung hero of the testosterone-boosting world. In fact, research proves it boosts T in both the testes and blood plasma.
But K2 shines most brightly in combination with Vitamin D3.
While D3 has many T-boosting properties, it can lead to calcification of the arteries. K2 reduces these effects to allow more D3 to flow freely around your body for even greater T-boosting power.
Vitamin B6
Vitamin B6 is another essential nutrient. Men who get enough B6 tend to boast higher testosterone levels and lower estrogen, while also feeling more happy and motivated.
Therefore, getting more B6 in your diet is a great way to ensure your T-levels stay high, which in turns means you have a better chance of bulking up.
Asian Red Panax Ginseng
Asian Red Panax Ginseng is a potent T-booster with deep roots in traditional Chinese medicine.
Panax Ginseng is also known as True Ginseng – because unlike the many impostors (Siberian Ginseng, American Ginseng et al), it is only the form proven to boost testosterone.
It boosts T by reducing the amount of glucose in your blood. Meanwhile, it raises the amount of nitric oxide in the body, which then dilates the blood vessels to improve blood flow and – best of all – raise the strength of your libido and erections.
Oyster Extract
Oyster Extract is a key ingredient in TestoFuel – and the one that sets it apart from the thousands of other T-boosters on the market.
This ingredient contains 59 trace nutrients, which include Magnesium, Vitamin C, Calcium, Selenium, Iron, and Zinc. All of these trace elements combine to form a T-boosting colossus.
Learn more about TestoFuel's ingredients here
---
Prime T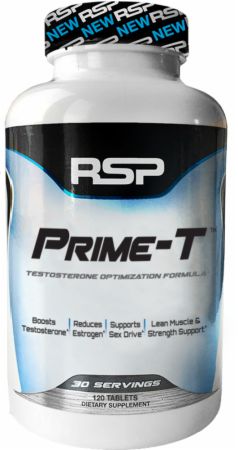 Vitamin B3
While an essential nutrient, Vitamin B3 does not boost testosterone – and it's inclusion here is a little baffling.
However, the vitamin does help the body use fats and sugars more efficiently. The could help lower insulin and therefore boost T, but this link is tenuous at best.
Folate (Folic Acid)
Found in a host of green vegetables, fortified breakfast cereals and chickpeas, Folic Acid shows some promise as a testosterone booster and libido enhancer.
One 2006 study by Ebisch IM et al says that Folic Acid could affect the endochrine system and therefore boost T and increase sperm count. However, more studies need to take place to justify its use in a supplement.
Note: Some research suggests that in doses of 800-1200mcg, Folic Acid may raise the risk of heart attack and cancer (of the prostate or lungs). Although these claims are not proven beyond doubt, we still advise caution.
Vitamin B12
Vitamin B12 is primarily an energy booster, and has also been seen to speed up the metabolism. For this reason, you'll find B12 in at least one of the best fat burners on the market.
However, we're unsure why RSP saw fit to include B12 in Prime T, as it does not directly affect testosterone.
Maca Extract
Also known by the name of Peruvian Ginseng and Maca Root, Maca Extract is a very nutritious herb.
Modern claims of its libido-enhancing properties stem from the fact it contains p-methoxybenzyl isothiocyanate – a compound said to increase sex drive and virility.
But while there's some evidence Maca enhances the libido, there's no proof the herb can boost testosterone.
DIM
Diindolymethane (or DIM for short) is a molecule with a growing rep as a T-booster. Its active ingredient is indole-3-carbinol (I3C), which research suggests could prevent the SHBG from limiting your body's ability to produce T.
However, the vast majority of these studies don't focus on DIM , but its active ingredient, I3C, in isolation.
But when you hand over your cash for a T-booster, you want to know it contains ingredients that are PROVEN to work. So while it's fair to say DIM might boost testosterone, 'might' just isn't good enough.
Safed Musli Extract
Once a rare herb treasured by those practicing Indian Medicine, Safed Musli is now cultivated in larger quantities. Rat studies suggest the herb is a potent libido enhancer and 'pro-erectile agent' that's only slightly less effective than Viagra.
Despite this promise, there's no research to show Safed Musli has the same effect on the human sex drive. In addition, further research suggests it does not have any significant effect on testosterone.
Boron Citrate
While not one of our favorite ingredients, Boron is shown in a number of studies to boost testosterone and inhibit estrogen. However, the optimal dose of this mineral is 5mg – Prime T contains 100mg, which is WAY too much.
Bioperine
Bioperine is a patented version of Piperine (also known as Black Pepper Extract). Its main job is to help your body absorb more of the other nutrients in a formula.
As a result, Piperine's usefulness depends on the ingredients it's combined with.
Learn more about Prime T's ingredients here
Side Effects
TestoFuel
TestoFuel is 100% natural and contains near enough optimal amounts of each of its nine ingredients. As a result, it's safe to use (unless you're allergic to any of its ingredients).
Prime T
For the most part, Prime T is safe to take. However, some research suggests that in doses of 800 to 1200mcg, Folic Acid may increase your risk of:
Heart attack
Prostate cancer
Lung cancer
TestoFuel Vs Prime T: Pros and Cons
TestoFuel pros:
Contains the optimal amounts of several great T-boosting ingredients
100% natural and safe to use (unless you're allergic)
Clearly-labelled formula with no proprietary blends
Made in FDA-approved labs in the US and GMP-certified premises for your safety
Comes with a 90-day risk-free trial
Lots of ways to buy (credit or debit card, Amazon Pay or PayPal)
Available in your choice of USD, GBP, EUR, or AUD
Prime T pros: 
Uses some great ingredients
No proprietary blends
Widely available
Cheaper than TestoFuel
TestoFuel cons:
Premium product – costs more than many other T-boosters
Only available from the TestoFuel website: www.TestoFuel.com
Prime T cons:
Not enough D3 for optimal T
Too much D-AA, Fenugreek, Boron and Zinc
Vitamins B3 and B12 have no direct effect on testosterone
Folic Acid may pose a risk to your health in doses over 800-1200mcg
DIM as a whole remains relatively untested compared to its active ingredient (I3C)
More research needed to justify use of Safed Musli for humans
Not enough evidence Maca boosts testosterone
Conclusion: TestoFuel Vs Prime T
In the case of TestoFuel vs Prime T, you really do get what you pay for (the former costs $30 more than the latter).
That's not to say Prime T is a bad product. After all, it contains some great ingredients – we'd have D-AA, Vitamin D3, Zinc and Magnesium in our T-boosters any day of the week. And while not one of our favorite ingredients, Boron does have a worthy rep as a T-booster.
The RSP Nutrition product also contains the likes of Safed Musli, DIM and Maca,  all of which show promise for this purpose. That said, there's not enough evidence to justify their use in this type of product.
Meanwhile, the proven ingredients in Prime T are largely overdosed.
So what makes TestoFuel better?
We love pretty much everything about TestoFuel. It's 100% clean, natural and safe – but most importantly, it works.
And unlike Prime T, each ingredient is perfectly dosed for optimal results. TestoFuel may cost more than its rival, but in our view, it's worth every penny.