At first glance, analyzing TestoFuel vs TestoTEK may seem pointless. After all, they both use many of the same all-natural ingredients and offer "safe" ways to boost testosterone.
In fact, both products also claim to give you the same results:
Pack on muscle
Improve your mood
Increase sex drive, strength and stamina
Raise your energy levels
Boost self-esteem
Despite these similarities, there are a few key differences between not just the two T-boosters, but also in the way each manufacturer does business.
Take a look…
About The Companies
Roar Ambition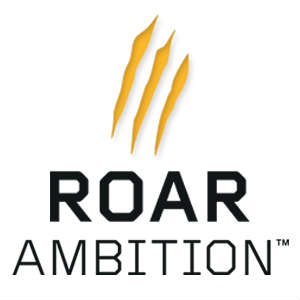 Roar Ambition is a specialist supplement company based in the UK. Since it began life in 2012, Roar Ambition has become a big name in the world of fitness and nutrition.
The company boasts 498,000 happy customers in 178 countries. And TestoFuel is its biggest product, selling tens of millions in just a few years.
Other Roar Ambition products include Instant Knockout (fat burner) and 4 Gauge (pre-workout).
TestoFuel delivery – where does Roar Ambition ship from?
Roar Ambition ships from dedicated centers in the US and UK. This, and next-day shipping ensure your TestoFuel order arrives quickly to your door, wherever you are in the world.
This also means TestoFuel is made to FDA standards in the US and to GMP guidelines in the UK.
Where can you buy TestoFuel and other RA products?
All Roar Ambition products are only available from their official websites.
As a result, you can't buy TestoFuel from GNC or Amazon. We have seen TestoFuel on eBay, but buying from the auction site will cost you more than buying direct.
We found this direct-to-consumer model a little inconvenient at first. But it could work in your favor…
Why buying direct works in your favor
First, Roar Ambition sells direct to cut the cost of paying retailers. The guys at Roar Ambition say this allows them to inject all their time and money into making better products.
Second, the company claims taking direct control of distribution ensures that there are no outdated products sitting around in stores.
This in turn means when you buy TestoFuel, you know you're getting the best and most up-to-date T-booster on the market at any time.
You can learn more about Roar Ambition's shipping policies on the TestoFuel website: www.TestoFuel.com
---
TEK Naturals

The TEK Naturals team claims to be "made up of people who have been there and done that in the supplement world." This is news to us, as we've only recently heard of this company.
The TN website promises "no gimmicks, no hype" and to "price [its products] less than our competitors."
TEK Naturals clearly sees Roar Ambition as a direct competitor. In fact, its website takes a cheap shot at RA's Instant Knockout when it says "we don't create bottles and packaging that are in the shape of a fist."
But most of this doesn't appear to be true…
TestoTEK vs TestoFuel price
TestoFuel costs $65 per bottle and TestoTEK costs $69.99 – TestoTEK is $4.99 more expensive than TestoFuel.
For this reason, TEK Naturals' loud claim to be "the NO B.S. Supplement Company" doesn't seem to add up.
Where does TEK Naturals ship from?
TEK Naturals claims to have bases in Miami, FL and Charleston, SC, but it isn't clear whether the company ships from these places.
And while TEK Naturals ships worldwide, it only ships from the US. This means TestoTEK could take longer to arrive than TestoFuel.
Where can I buy TestoTEK?
TestoTEK is available on Amazon and through the company website.
You can learn more about TEK Naturals' shipping policies on its website: www.teknaturals.com.
---
The Ingredients and How They Work
Dose differences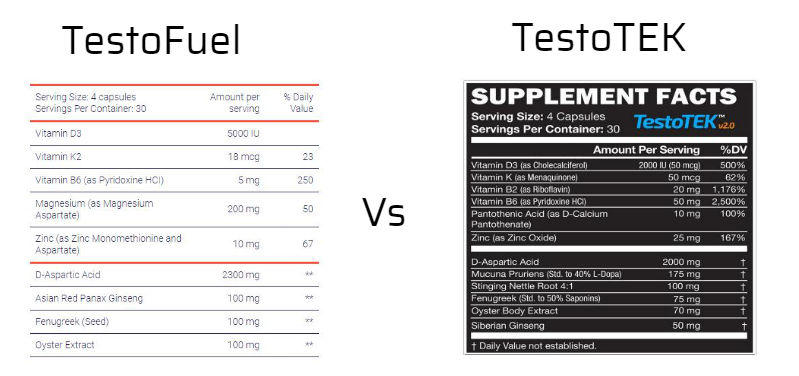 Right doses = better product
Many T-boosters use good ingredients. But if they don't give you enough – or give you too much – of each ingredient, then they won't work.
This is why scientists study ingredients and publish their research – to tell professionals how much of each ingredient you need to get the best results.
Despite this, too many companies don't do the proper research or consult scientific journals. Worse, many more brands ignore the evidence to cut costs.
Here's the bottom line: Don't let them fool you. Always keep your eyes open and check optimal doses. That way, you know the T-booster you buy is both safe and likely to do the job you're paying for.
Vitamin D3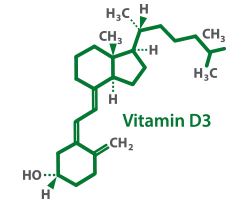 A lot of research shows the links between Vitamin D3 deficiency and low testosterone, poor physical performance and a low sex drive. By contrast, one study shows getting your fill of D3 can raise T by up to 25%!
The most abundant source of Vitamin D3 is the sun. Yes, that's right – your skin absorbs D3 through exposure to sunlight. So at this point, you may wonder why you need take it in a supp…
Well, experts estimate 40% of Americans don't get enough Vitamin D. This is true all over the world – scientists reckon 1 billion of the people on Planet Earth are Vitamin D deficient.
And you may be among them if you don't live in a sunny area, or if you spend a lot of time indoors. As there a very few ways to get more Vitamin D in food, it would be wise to take it in a supplement…
How much Vitamin D3 do I need?
The Vitamin D Council recommends you get AT LEAST 5000 IU per day. And over the years, we've found taking this amount in a supp boosts T, raises sex drive and increases energy the best.
With this in mind, it's great to see TestoFuel contains 5000 IU of the vitamin. But as TestoTEK holds just 2000 IU, it provides less than 50% of the amount of D3 you need to see and feel gains.
SupplementTester's Highest Rated
– Testosterone Booster Supplements Here –
Vitamin K2
Also known as Menaquinone, K2 raises testosterone in its own right.
But here's how it really comes into its own…
K2 works with D3 to boost and maintain the health of your bones and heart. K2 also prevents the calcification of your arteries, allowing D3 to make its way around your body to help produce more testosterone.
Vitamin B6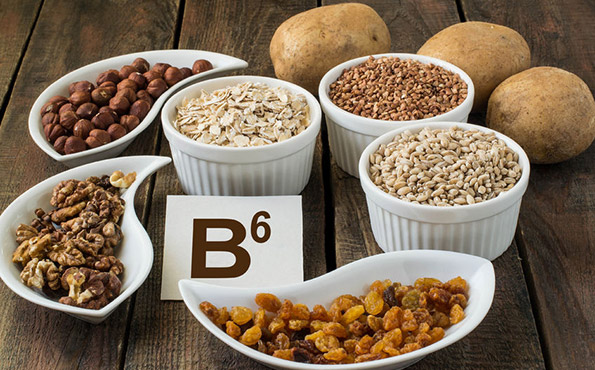 Getting the right amount of Vitamin B6 raises testosterone, ramps up your energy levels, improves mood and reduces estrogen (the female hormone).
As an essential vitamin, B6 strengthens your immune system – it even lowers the risk of arthritis and depression. And as general health plays a vital role in your ability to produce testosterone, you'll be glad to find B6 in both TestoFuel and TestoTEK.
But be aware TestoTEK contains 50mg of B6 – this is 10 TIMES the amount in TestoFuel. In our experience, you only need between 5mg and 7.5mg of B6 per day to enjoy all its benefits.
So TestoFuel uses near enough the perfect amount of B6, but TestoTEK uses WAY too much. This is a waste; a lower dose could make valuable room for other, more important ingredients in TEK Naturals' formula.
Zinc
A vital mineral, Zinc boasts strong, proven links to testosterone, sex drive and sperm count.
In-depth research shows Zinc deficiency may inhibit androgen receptors and stop your body from producing enough T. By contrast, getting the right amount of Zinc helps your body produce more of the Luteinizing hormone (LH), which in turns raises testosterone.
Both of these T-boosters contain Oyster Extract, which is rich in Zinc. As a result, an extra 10mg of the mineral is ideal. You'll be pleased to see the amount in TestoFuel falls within this range; but TestoTEK is a different story…
Too much Zinc
The guys at TEK Naturals have stuffed 25mg of Zinc in TestoTEK. Combined with the high dose of Zinc in Oyster Extract, this takes the amount of the mineral in TestoTEK close to the tolerable upper intake level of 40mg.
If you already get a lot of Zinc in your diet, this could cause nausea, vomiting, loss of appetite and a host of other symptoms.
SupplementTester's Highest Rated
– Testosterone Booster Supplements Here –
D-Aspartic Acid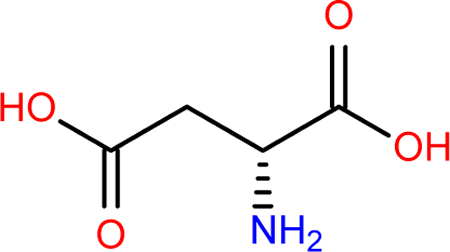 In just a short time, D-Aspartic Acid (D-AA) has become one of the most important ingredients in any T-booster. And we're pleased to see both TestoFuel and TestoTEK contain this awesome amino acid.
While not an essential part of your diet, D-AA is a must-have if you're looking for a way to make a change. Along with Zinc, D-AA produces more LH, which in turn boosts T, helps you get stronger and increase muscle size.
The optimal dose D-AA is 1600-2300mg, so both of these T-boosters do well here.
Fenugreek
Fenugreek is both a T-booster and libido enhancer. It works by inhibiting levels of the sex hormone binding globulin (SHBG). As the SHBG strips testosterone of its anabolic power, Fenugreek reverses this process to increase free T and boost your sex drive.
The herb is mostly found in Indian food. And while tasty, a lot of this cuisine is high in fat, so it makes sense to take Fenugreek in a supplement.
We've found the optimal dose of Fenugreek to be 50-100mg, so both of these supps do well here.
Oyster Extract
We don't see Oyster Extract in many T-boosters – but what an awesome ingredient it is! A well-known aphrodisiac, it contains 59 essential trace elements.
These include vitamins, amino acids and other vital nutrients that come together to give you awesome T-boosting power.
So at face value, it would appear both TestoFuel and TestoTEK do well to include this ingredient.
However, you should be aware that TestoTEK already holds a lot of Zinc (25mg is near the 40mg tolerable upper limit). With this in mind, we advise caution when taking TestoTEK, especially if you already get a lot of Zinc in your diet.
SupplementTester's Highest Rated
– Testosterone Booster Supplements Here –
Unique Ingredients
Now you've seen what these T-boosters have in common, let's run through the ingredients that set them apart.
TestoFuel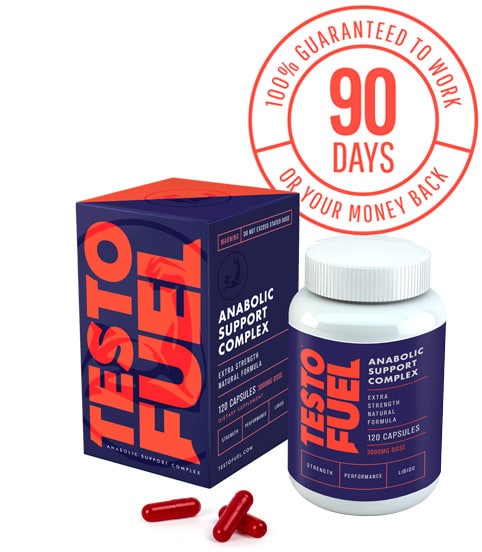 Magnesium
Magnesium helps lower blood sugar. And as high insulin levels can hinder testosterone production, the mineral plays an important role in your ability to pack on muscle and enhance performance.
Asian Red Panax Ginseng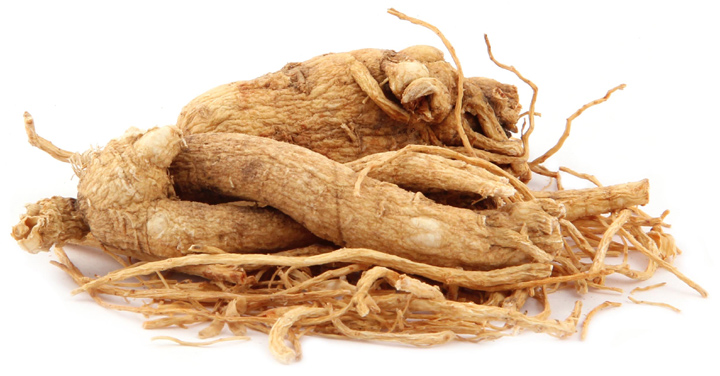 Research shows Asian Red Panax Ginseng raises testosterone, enhances sex drive, improves mood and fertility.
Ginseng has a big reputation as a T-booster. But here's the problem…
Not all forms of Ginseng are made equal. The word 'ginseng' is Chinese, so it's no surprise that the only true form of Ginseng hails from this region.
The only Ginseng you'll ever need
In fact, many experts refer to Panax Ginseng as "True Ginseng" – and it's the only form you need. It also goes by the names "Red Ginseng", "Asian Ginseng", "Chinese Ginseng", Korean "Mountain Ginseng", and "Wild Ginseng."
There are many different herbs that brand marketers try to pass off as Ginseng. But the two most popular of these are American Ginseng and Siberian Ginseng.
While American Ginseng does contain some ginsenosides (the true herb's active ingredient), tests show it does not boost T.
But the worst culprit is Siberian Ginseng – this contains none of the active ingredients which make Panax Ginseng such a potent T-booster. It's therefore sad to see TestoTEK contains Siberian Ginseng…
TestoTEK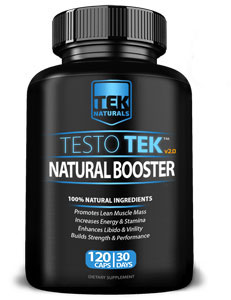 Siberian Ginseng
Siberian Ginseng isn't actually Ginseng at all. It contains none of the ginsenosides which give Panax Ginseng its T-boosting power.
Not only is there ZERO PROOF that Siberian Ginseng boosts T or helps you build muscle, but there's also not enough evidence that it affects energy, mood or athletic performance.
The reason so many supplements use Siberian Ginseng is that it's cheap. Meanwhile, the name "Ginseng" gives it unworthy kudos in the eyes of people who don't know any better.
Don't let them fool you.
Mucuna Pruriens
While not one of the best T-boosting ingredients, you'll find Mucuna Pruriens in at least one of our three favorite testosterone boosters.
Also known as Velvet Bean due to its furry texture, Mucuna Pruriens can boost boost T in infertile men, although there's little evidence it does the same for otherwise healthy males.
Stinging Nettle Root
This is another ingredient we have mixed opinions about.
The thinking is Nettle Root contains lignans, which free up T by binding to the SHBG.
But while we've seen it in a couple of decent T-boosters, one or two studies suggest Stinging Nettle Root does not boost testosterone.
Pantothenic Acid
Pantothenic Acid is known as Vitamin B5. Some sites we've seen refer to B5 as the "testosterone vitamin" and research does suggest it can raise T in rats.
Despite this, there's no proof it does the same for humans. Unfortunately, the evidence backing up any claims this ingredient boosts T seems to be mostly hype and of little substance.
In addition, you'll find B5 in a lot of foods, so it's rare to become deficient. As a result, taking more of it in a supp is pointless.
Vitamin B2
Vitamin B2 (aka Riboflavin) is an essential nutrient that your body needs to break down carbs, fat and protein to use as energy. However, there's no proof B2 has any effect on testosterone.
– Learn more about TestoFuel's ingredients here – 
or
– Learn more about TestoTEK's ingredients here –
Side Effects
TestoFuel
TestoFuel is safe to use and doesn't contain any ingredients that are likely to cause side effects.
TestoTEK
TestoTEK is also safe to take, for the most part.
But while TestoTEK seems to take many cues from TestoFuel, these products are NOT the same. One concern is TEK Naturals pack 25mg of Zinc into its second version of this product.
This is an improvement on the first version of TestoTEK (which used 75mg!), but 25mg is still close to the 40mg tolerable upper limit.
If you take other Zinc supplements, or you get a lot of the mineral in your diet (15mg+ per day), you could experience the following symptoms:
Nausea
Vomiting
Diarrhea
Metallic taste
Stomach or kidney damage
Customer Service
Both product sites offer fast secure payments via credit/debit card, Amazon Pay and PayPal.
But go to TestoFuel.com and you find a true live chat option – it's usually just a matter of seconds before a friendly Roar Ambition agent gets back to you.
By contrast, TestoTEK.com appears to have a live chat option, but it doesn't. Instead, you get a message promising to get in touch once you've typed in your question and email. But it's now a few hours later and we're still waiting for a response.
How much faith do these companies have in their products?
Guarantees are signs of the faith a company has in its products.
That said, Roar Ambition offers a generous 90-day risk free trial. And if you're not happy with the results you get after those three months, the company will refund your money.
What about TEK Naturals?
Well, the US company offers a 30-day guarantee. This is OK, but it left us a little cold after taking advantage of the better offer from Roar Ambition.
Pros and Cons
TestoFuel pros:
No side effects are likely
Contains (more or less) the optimal doses to give you the best results
Full of potent T-boosting ingredients that are worth every penny
At $65, TestoFuel costs less than TestoTEK ($69.99)
Website has a live-chat option and agents promptly answer questions
You can try TestoFuel risk free for 90 days
TestoTEK pros:
Contains some great ingredients
All natural and mostly safe
TestoFuel cons:
TestoTEK cons:
Pale imitation of a rival product
Siberian Ginseng DOES NOT boost testosterone
Best ingredients are either overdosed or underdosed
25mg of Zinc near tolerable upper limit (40mg)
At $69.99, TestoTEK costs $4.99 more than TestoFuel
No live-chat option on website
TEK Naturals only offers a 30-day guarantee (vs TestoFuel's 90-day trial)
Conclusion: TestoFuel vs TestoTEK
Both TestoFuel and TestoTEK contain some of the best T-boosting ingredients available. But whereas TestoFuel uses more or less the ideal doses in each part of its formula, TestoTEK often underdoses or overdoses to render it less effective.
TestoTEK also contains WAY too much Zinc – at 25mg, this is not only around five times the optimal amount. It's also close to the tolerable upper limit of 40mg.
So, if you already get 15mg+ of the mineral in your diet, the additional 25mg (plus the amount in Oyster Extract) may cause nausea, vomiting, and diarrhea, among other symptoms.
You should also be aware that while both products use a form of Ginseng, TestoFuel uses Panax Ginseng, which is far superior to the Siberian version found in TestoTEK.
The issue of "disingenuous marketing"
Roar Ambition started in 2012 and now boasts a big rep in the world of fitness nutrition  in fact, TestoFuel its most popular product with customers in 178 countries.
On the other hand, TEK Naturals is lesser known. Still, it promises to price its products at a lower price than its competitors.
But its cheap shots about packaging "in the shape of fist" shows it sees Roar Ambition as its main rival. Its cries about "disingenuous marketing" don't ring true when you consider TestoTEK costs more than TestoFuel.
So not only is TestoFuel a better product – it also costs less.